The goal of opponents of the Tehran regime, an attempt to attack, attributed to Iranian intelligence services, was frustrated in Danish territory.
THE WORLD
|
|

by Anne-Françoise Hivert (Malmö (Sweden), regional correspondent)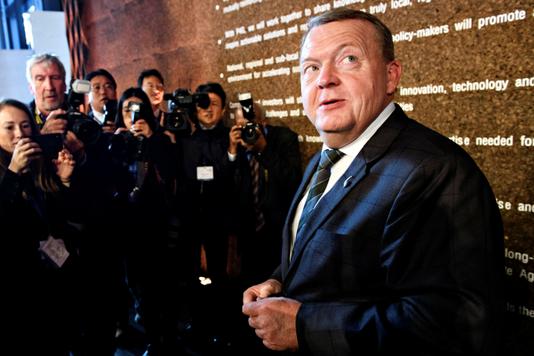 From Oslo, where he participated in the Nordic Council of Ministers, on Wednesday October 31, Danish Prime Minister Lars Lokke Rasmussen called for a reaction. "European" against Tehran who accuses him of fostering an attack project on his territory. While he favors the adoption of sanctions, Rasmussen said that it was not about challenging Iran's nuclear agreement.
In Denmark, rumors about the participation of Tehran have been circulating since September 28 and the strange police operation, which paralyzed much of the country for several hours. On Tuesday, October 30, Finn Borch Andersen, the head of the Danish information service, Politiets Efterretningstenest (PET), confirmed that the operation was intended to prevent an attempted murder against three Iranians living in Ringsted, a municipality of 30,000 inhabitants, about sixty miles southwest of Copenhagen.
The head of PET revealed that one of the alleged perpetrators, a Norwegian 39-year-old Iranian, was detained in Gothenburg on October 21 by the Swedish police. Located in isolation, "Suspected to allow Iranian intelligence services to operate in Denmark and participate in the preparation of an attempt to attack"Finn Borch Andersen said.
Judging this information "Totally unacceptable"Danish Foreign Minister Anders Samuelsen immediately summoned the Iranian ambassador to Copenhagen and reminded the Danish Ambassador to Iran. Before leaving Tehran on Wednesday, the diplomat was received by the Iranian Foreign Minister, who denounced the "Disinformation Campaign".
Threats against Iranian exiles
The Danish ambassador had already been summoned by the head of Iranian diplomacy, on September 22, with his British and Dutch counterparts. Some …