Thanks to the actions against female genital mutilation, this practice declined in Africa but persists in many countries.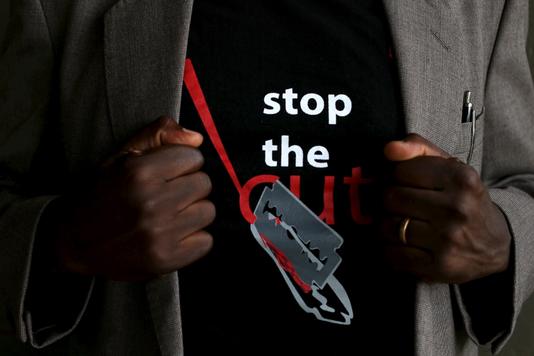 "There is evidence of a large and significant decline in the prevalence of female genital mutilation and excision in children", say British and South African researchers, in a study published online by British Medical Journal Global Health Tuesday November 6. However, strong variations persist over time between countries and regions and in one country.
Unicef ​​estimated in a report published in 2016 that more than 200 million women and girls in some 30 countries in the world suffered female genital mutilation or female circumcision. And those under the age of 14 would represent 44 million of the total.
In this new study, Ngianga-Bakwin Kandala (University of Witwatersrand, South Africa) and colleagues analyzed several databases to document the prevalence of female genital mutilation and excision. His work covers more than 200,000 children between birth and age 14 over the period 1990-2017, in twenty-nine countries (twenty seven in Africa plus Iraq and Yemen) known for hosting this practice. . However, the world is disappearing from Indonesia, where the number of splits is very high.
Taking into account the new children
Unlike the data already known, this new study focuses on children's cases, a statistic that was not taken into account by national health and demographics surveys, based in particular on the latest Unicef ​​report on which, among others, supported the study researchers.
"We had the number of women 15 to 49 years of age, and it is the mothers who say they have or have not excised their daughters. There may be a bias, of course, underestimation, because some women may be scared to say they did this The researchers, while it is officially banned, but in general …