The president, Beji Caid Essebsi, challenges the cabinet remodeling announced by the head of government, Youssef Chahed.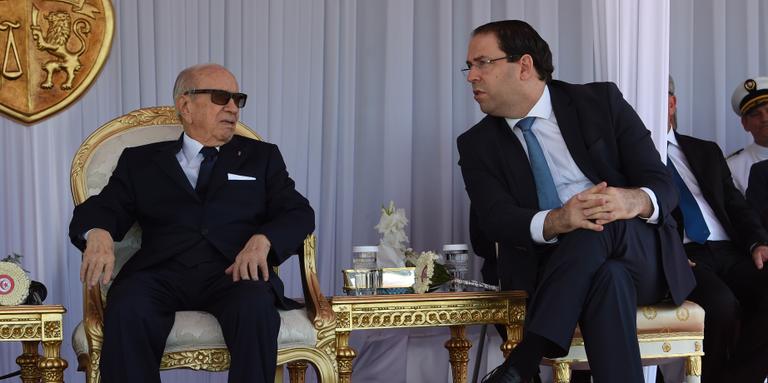 The Cold War between the two poles of the Tunisian executive since spring – Head of State, Beji Caid Essebsi, and the head of government, Youssef Chahed, hardens more after the announcement, Monday, November 5, a remodeling of the cabinet still formally addressed "Get out of the political crisis". Mr. Essebsi indicated that it was not "I do not agree" with the approach followed by Mr. Chahed, who, according to the Chief of State's advisers, "I do not consult", Even when the head of the government assures himself "Prerogatives" which the Constitution attributes to it.
This step of the weapons at the top of the state may seem harmless if it does not wane the political climate at a time when Tunisia is preparing to return to the polls on the occasion of the double legislative and presidential elections of 2019. Mark the ministerial remodeling "The exacerbation of the tensions between the branches of the executive"by Moez Hassayoun, think tank analyst at Joussour: "MM. Essebsi and Chahed came in a rupture logic. This will hinder the end of parliamentary and presidential mandates. "
The contrast is surprising with the atmosphere that led to the appointment of Mr. Chahed in August 2016, under the paternal sponsorship of Mr. Essebsi, who had bet on the "Youth" of your protege. At the age of 40, the new head of government had to breathe a new life around the executive, provided that he complied with the repetition that Mr. Essebsi wanted to promote the functioning of the institutions. However, the 2014 Constitution, with parliamentary inspiration, gives the head of government broad powers. The contradiction will take less than two years to appear. The fact that Mr. Chahed comes from Nidaa Tounes, the so-called "modernist" party …