Illustration-Vegetable gardening with hydroponic systems.
IDEAOnline-Don't be discouraged, when your residential area is not large enough for gardening.
Some obstacles, such as poor soil quality, insufficient time, and impracticality, can be overcome with one solution, namely hydroponic gardening.
Hydroponics is the process of planting without soil through a special system, where plants are supplied with nutrients that have been mixed with water.
There are several advantages to hydroponic gardening.
First, the equipment is simple. You only need to prepare 1 used basin (container), water, fertilizer, planting media, and plant seeds.
Second, you can control the daily supply of water and nutrients, so that nothing is wasted.
This differs from soil systems, where most of the nutrients and water dissolve in the soil before being absorbed by the plants.
Also Read: Vegetable Gardening Becomes a 2021 Trend, in order to Successfully Grow This Type of Vegetable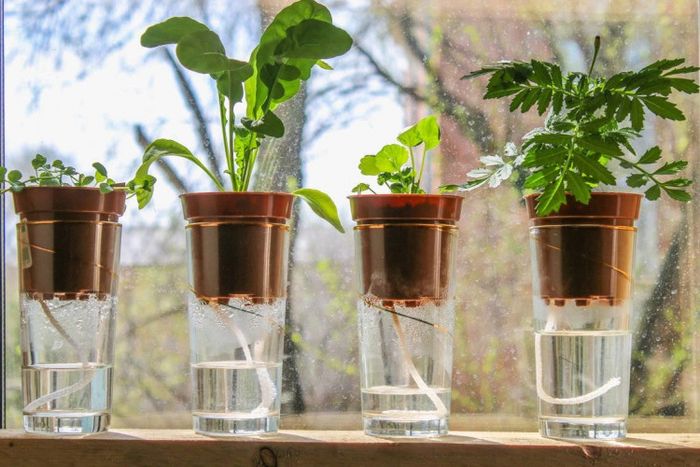 Pinterest
Illustration of hydroponic gardening with a simple method.
Third, when there is a dead plant, you simply do a patchwork, that is, the dead plant is picked up and replaced with a new nursery. It's a different thing when you plant in the ground, to plant a new nursery, you have to hoe and replace all the old soil.
In order for your hydroponic gardening to be successful, you must ensure that the conditions for growing plants are maintained, namely: nutrients, oxygen and sunlight.
This is the step.
1. Balance the PH in water to 5.5–6.5 so that plants can take nutrition properly.
2. Place the plant in a place where plants get the sun's intake for photosynthesis, approximately 5 hours per day.
3. To meet nutritional needs, as many as 14 nutrients contained in the soil, are mixed and converted into a liquid fertilizer called AB mix.
This fertilizer consists of liquid A and liquid B, which cannot be put together before meeting water, because a chemical reaction will occur.
Generally, the ratio used is: 5ml of fertilizer A: 5ml, fertilizer B: 1liter of water.
Also Read: Here Are 9 Reasons That Make You Choose Hydroponic Gardening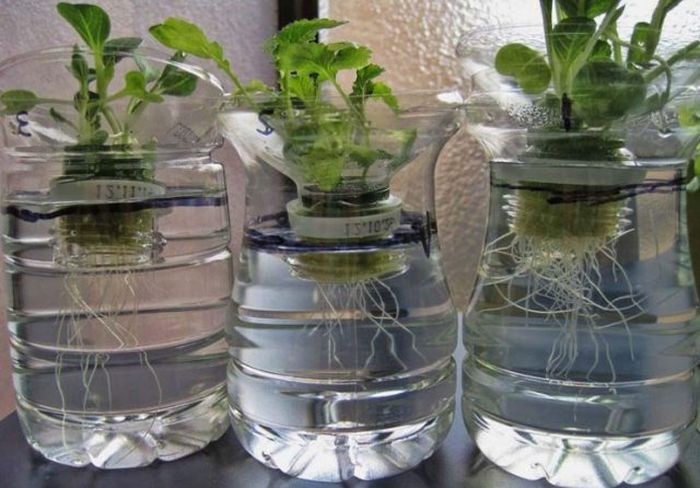 Agrozine
Hydroponic gardening illustration.
4. Planting media requirements for hydroponic crops are sterile and nutrient -free.
Planting media should not contain soil, manure, and other chemicals, because they will damage nutrient intake.
The planting media that is commonly used are rockwool, that is, melted basalt stone, made to smell sweet, and pressed.
It is very porous and binds water, so that the roots are free to move and get adequate water intake.
Planting media requirements for hydroponic crops are sterile and nutrient -free.
In addition, there is also roasted husk, cocopite (coconut husk), and expanded clay (Shredded stone oven until porous). All three are suitable for the system drip.
Also read: Not having land is not a reason for not being able to garden, just take advantage of the terrace or balcony
#SharingIDEA
Featured Videos




PROMOTED CONTENT
.