In Moscow, 23 people died in a day, all other deaths were recorded in the regions
Photo: Elena Afonina / TASS

During the day in Russia, 93 people died from coronavirus, the operational headquarters reported. Since the start of the epidemic, 9166 patients have become victims of COVID-19 in the country.
The day before, 104 people died from coronavirus.
For a day in the country revealed 6719 new cases of infection. In total, 641,156 cases of coronavirus were detected in Russia, over 403 thousand people recovered.
The increase in the number of patients with COVID-19 in Russia has become minimal in two months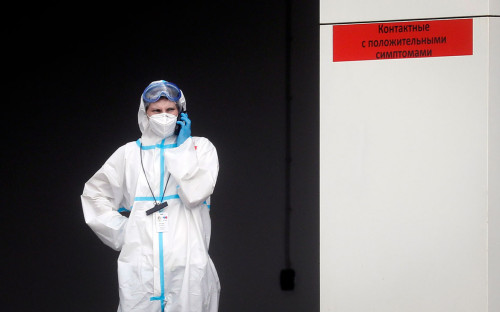 Most deaths from coronavirus are in Moscow (3761, 23 people died per day), St. Petersburg (1105) and Moscow Region (875). Outside the capital and St. Petersburg, the list of regions by the number of epidemic victims looks like this:
.