20.02.2022
Photo: Courtesy of the Knights of Kladno
Description: Hockey is still the meaning of life for him and he still has plenty of time for the others. Not even fifty will stop the hockey legend.
PHOTO Most fans consider a 50-year-old active hockey player to be a natural phenomenon. But when you listen to him, you will understand that the little talent and physical gifts have benefited from a great career, mainly because he just wanted to be the best, and he went for that goal diligently, tirelessly and with all his might.
Everyone would like to hear some balance sheets and plans for the coming years from the age of 50, but he is based on the fact that he lives here and now and accepts thoughtfully what life gives him. With long conversations, it was always difficult with Jarda, but this time he overcame it. Iva Kubelková, his first official girlfriend, interviewed him on CNN Prima News for forty minutes. They mixed up a lot, those common memories are probably inspiring.
However, the moderator admitted that before the interview she had to google information about the hockey player's life, because they have a break of some twenty years in closer contact with each other. There was also talk that there was often an opinion on the networks that Kubelka and I liked it the most, that it suited him best. "Maybe it's because we're closest in age," he thought. Because Iva was filming the whole conversation about the way she was in her fifties, she was a little joking about her a few times, reminding her a little with blunt sincerity that she was no longer the twenty, like when they were dating.
He doesn't experience the fifty himself. He moves a lot among young people, the oldest colleague on the ice, Plekanc, is forty, mostly between twenty and twenty-five. "And you have a young girlfriend, don't you," the presenter added. "Yeah, twenty years younger. So I feel like thirty. I'm fine. I age more slowly. I also share their opinions, so it keeps me mentally at the age of 30. "
In an interview with Iva Kubelková; photo courtesy of FTV Prima News
Until when will you play hockey?
The question is not very original, but on the spot. After all, the congratulations from former hockey colleagues from all over the world, which were sent to Jágr during the break of the Knights Kladno – Kometa Brno match, were mainly in the spirit that they were taking off their hats because he was still playing. "It is true that when the journalists asked me about it at thirty, I replied that I would still play at fifty. I wasn't kidding. I just had to file it so they wouldn't think I was crazy. My father told me he had the most strength at forty-five. I always remembered that, I believed we had a similar body structure. "
What he said then filled the time. And so he plays. He doesn't need to prove he's the best. In fact, he doesn't even feel like a player. "I'm there because I believe I can be good for the team other than that I have to play." . "I play. At the beginning of the season, I was quite successful, but then I got injured and I tried to devote myself to training, helping other boys. And suddenly I found out that the boys were getting better, that we started winning, that it was possible without me. That's great news. "
But the star is more skeptical about the overall state of Czech hockey. It is said that there are no young people, a couple of boys come to the clubs, and everyone who keeps the hockey stick plays. The worst part is that our medals do not carry tournaments in the youth categories. Therefore, there is no perspective. In addition, the coach of the national team has a few days to prepare. It used to be that the league was over, and then the coach had two or three months to put the team together. Now the players come to him in the middle of the tournament, they can't always play with the others. We just have few top players. "It was clear during my childhood – hockey was one of the few opportunities to get into the world. And there was also a war, and there was a hell of a difference between going out to serve in tankers or playing for a military club. Because of that, the boys under the age of eighteen worked hard to get somewhere in Dukla. "
Well, if Jágr didn't believe in Czech hockey, he probably wouldn't pay as much attention to the Knights and keep them alive, even though it's the team in his beloved native Kladno. On the other hand, what would he do? He himself has no answer to that. He just doesn't know what will happen when he puts down the stick. Sure, he's earned, but for a guy who has been and still is so motivated for one thing, it's hard to think it won't be one day.
With congratulators Iva Kubelka and Martina Jandová in the popular magazine Showtime; photo courtesy of FTV Prima
Beautiful women, calm breakups
The public sees this as Jaromír always choosing the most beautiful women. Whether that was the case, or if they chose him, neither side reveals it. Only Iva Kubelková indicated some time ago how it was with their courtship. They said they were talking about an event, and he gave her a phone number to call him. And she batted him saying she wasn't calling the boys. But it probably didn't break the sovereignty of the then twenty-five-year-old boy, in the end it was a two-year relationship.
He then dated moderator Nicol Lenert for a few months. He entered the new millennium with Andrea Verešová and they were together for six years. But the girls want to get married and Jaromír did not want to get married and start a family, so Andrea also disappeared from his life. After a short secret affair with moderator Lucie Borhyová, another mission, Inna Puhajková, entered his life. After six years, the hockey player had a hard time breaking up after six years, and it was not until four years later that she was replaced by Veronika Kopřivová, who was twenty years younger. But even that life did not last with the hockey star.
Jaromír Jágr and Dominika Branišová, a couple in love, have been appearing in public for a long time. The former model is more than twenty years younger, but that didn't stop her from giving up her career and being a full-time star friend. It is known that Jágr suffers from home cooking, but Dominika also gives him a driver, she just takes care of his comfort. At the same time, she claims that she is not getting married and does not think about children at all. Will she finally be the right one for Jágr?
In his honor, Prima has prepared a special edition of her popular show with the modified We Like a Garden !, in which another former partner, model and sportswoman Inna Puhajková stood by his side; photo courtesy of FTV Prima
Children? It's time for you …
The hockey player's nephew Jiří Kalla suggests a lot in an interview for Extra.cz. He had a lot with his uncle. She remembers Nicol Lenert buying him crayons and how she still drives the car he chose for her. How he befriended Veronika Kopřivová, who was closest to him by age.
"The more Jaromír went down with his partners with age, the more I talked to them. Veronica and I were on the same page. I believe that if we met, we would remember and it would be nice. As for Dominica, I'll leave it there without comment, I don't know the girl. What's more, it's hard to find a girl like Jagr's nephew when he has a younger girl than me. Then let no one judge me that I was twenty-seven and seventeen. (laughter). Jarda pushes the bar so low that I'm afraid they'll lock me up. (laughs) In conclusion, I have to say that Nikol, Iva and Inna are still in contact and sometimes we write something down. "
A little mysteriously, but openly, he also talks about why Jaromír Jágr still has no children: "I have an opinion on this case. I believe that Jaromír cannot have children for some reason that we Earthlings cannot understand. I'll keep the rest to myself. It's not that he doesn't want children. I certainly didn't mean that. I just think that for spiritual reasons there is a block about which he knows very well what I know, maybe it bothers him. "
In an interview with Iva Kubelková, however, it did not seem to bother Jágr. Rather, he made it clear that he was aware of the responsibility of fatherhood and was simply unsure if he could raise a child. "And education is important!" He says with a raised finger. In the end, the topic erases because it still has time for children. Maybe not too long, but some still. After all, his current girlfriend doesn't want them yet. But Jardo, be careful, the previous ones certainly didn't want them at the beginning and look: Iva Kubelková has girls who are slowly mature, Andrea Verešová is proud of her boyfriend and a teenage girl, Nicol Lenertová is raising two sons who are already growing up. It will probably come to Dominica one day as well.
Current partner, twenty-three years younger model Dominika Branišová; photo courtesy of Super Model
What the stars say
The theme of women and fatherhood by Jaromír Jágr is processed to his fifties and according to the stars. Astrologer Denisa Zajíčková prepared his horoscope for Extra.cz and says in it: "According to the stars, Jágr is exactly where he should be right now in his life, although he may face internal discord. He is probably aware of the pressure of the environment, which is placed on him due to age and childlessness. Being an Orthodox Christian, he often asks for health and happiness in his prayers. Within himself, he considers the birth of a descendant to be the inner fulfillment of the destiny of life. Jagr's happiness has always faltered a little in love. Sometimes, however, the right path will only become apparent over time. Happiness in the game, misfortune in love. For a famous hockey player, this is doubly true. As for the stars, there is still a high hope that his life path will exceed all expectations of everyone around him. He always chooses women who support him in his life, even though he is aware of the media storm that his partners are facing. However, he will still have to wait for the right one. And it may not be Dominika … "
What else to say? Let the stars be in favor of Jaromír Jágr, because he is still a nice guy, and as his nephew says when his uncle really is: "This is really a question for a two-hour podcast, but I'll try. Good-natured, brilliant, thoughtful, humble, unique… "
Gold jersey with 50 and congratulations to the director of the extra league Josef Řezníček; photo courtesy of the Knights of Kladno
Knights still come first
Although the Knights of Kladno lost Thursday's match in Zlín, the attack of 50-year-old Jaromír Jágr took care of one of the two goals. The coach, player, owner and psychologist of the Knights simply wishes his team to stay in the extra league, so we will probably see him again in the next matches. Although he claims to be lazy and currently likes to train on TV and in bed. He is said to have invented a series of exercises for this, because he hates the gym and is lazy to go somewhere, let alone ride.
Iva Kubelková laughed a lot at this statement, remembering the thousand squats she did every day when they were together. "Muscles have a memory," says the hockey player. "What I trained at the time is hidden in them. But it has to be maintained, yes. But I'm very lazy, so I prefer to exercise in front of the TV or in bed. My laziness allows me to focus on just one thing. "
So obviously something just doesn't distract him from hockey. That's why he's one of the best players in hockey history. He has now shown the public that he is also a great man with a sense of humor, but also the ability to meditate and live honestly in faith in God. Otherwise, he keeps his privacy mainly for his family and a small circle of friends. This circle is perhaps more important to him than hockey. At least we wish from afar once again: All the best, health, strength, joy of life and many years!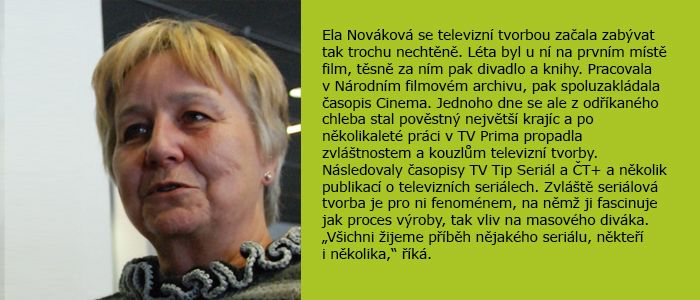 Entered by: Ela Nováková