Lost in the middle of the North Atlantic, Rockall Rock is the source of regular snags between Scots and Irish. Tensions that Brexit could revive.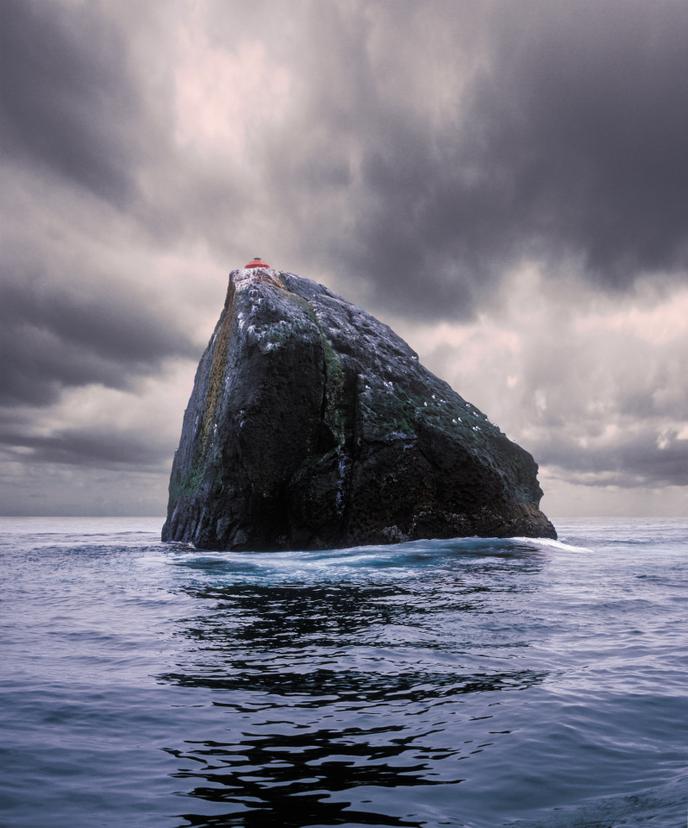 GPS coordinates: 57 ° 35 '48 "N 13 ° 41' 19" W
Located 300 kilometers west of the Scottish coast, this 25-meter wide pyramidal rock unofficially belongs to the United Kingdom. Ballalled by the waves, Rockall has only an economic interest: the waters surrounding this big rock are rich in cod, haddock and squid, not to mention the oil in the seabed.
Scotland is therefore vigorously defending its fishing rights and exclusive economic zone (EEZ) around the British Rock. Fiona Hyslop, the foreign minister, even said this summer that her country would be ready to send ships to protect its waters.
Some Irish fishing boats too adventurous were enough to relaunch the conflict around
from Rockall, which has been agitating the two neighboring countries for nearly fifty years. For if the United Kingdom defends its sovereignty on the rock, Ireland, which has never recognized it, considers that the surrounding waters belong to all the members of the European Union.
"The tensions are down," said mid-September Leo Varadkar, the Irish prime minister. But in the case of a Brexit no deal, the issue of fishing in Rockall's waters would come back to the fore. Not to mention that Iceland and Denmark (whose Faroe Islands are nearby) are lying in ambush.
The exclusive economic zone around Rockall was first questioned in 1982 by the United Nations Convention on the Law of the Sea, ratified by the United Kingdom. An uninhabitable rock can not claim an EEZ, explains the text.
Tom McClean, a former British army veteran and survivalism expert, has tried to prove that Rockall was liveable by settling there for forty days in 1985. He planned to spend six months there. Since then, the British have used the nearest island (300 kilometers away) to claim their sovereignty over the rock.
In 1997, three Greenpeace activists managed to break the veteran's record. They occupied the rock for forty-two days, thanks to a solar energy capsule. The purpose of this seat: protest against oil exploitation. The protesters even renamed the Waveland Rock and made a micronation. Citizenship was open to all those who defended nature peacefully. The NGO received 15,000 applications.
Read also
A place in the news: the Paris Police Prefecture