The film, co-produced by Dreamworks, features a map of maritime boundaries that endorses Beijing's land claims, angering Vietnam, Malaysia or the Philippines.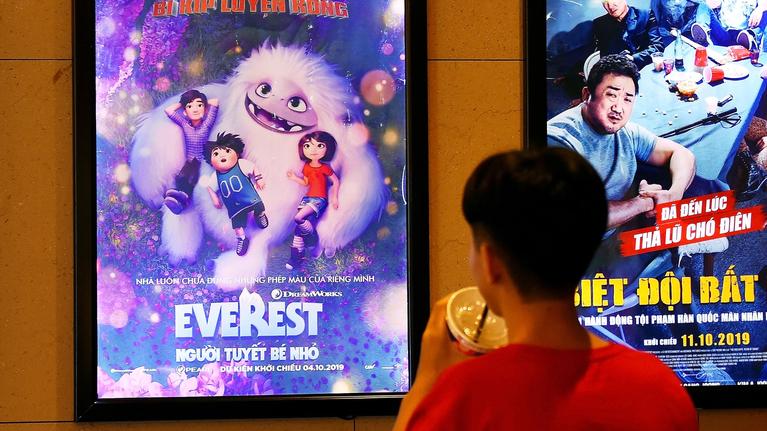 Abominable, an animated film about the adventures of a young Chinese man who helps his magic Yeti to go home, did not really have the profile of a work likely to revive diplomatic tensions. And yet, because of a scene showing a controversial map, this co-production of American studio Dreamworks and Chinese Pearl Studio sparked a wave of protests in Asia.
On this map is the "Line in nine traits", which delimits a portion of the South China Sea on which Beijing claims to have territorial sovereignty. With this plot used by the Chinese government, the film revives a very sensitive subject between Beijing and several neighboring countries.
The South China Sea is the scene of one of the most explosive territorial disputes in the world because of the extensive trade in the area and the oil reserves it would overflow.
"Serious problem"
In turn, neighboring countries have reacted. Malaysian censor Mohamad Zamberi Abdul Aziz, authorized the release of the film in early November "Provided the card, which has become controversial, is withdrawn". In Vietnam, the Korean chain of cinemas CGV announced that it will not broadcast the film, released in September, after being informed of this "Serious problem" ; while the censors apologized for not noticing the scene earlier. In the Philippines, Foreign Minister Teodoro Locsin claimed on Twitter that the scene had to be "Suppressed".
The Philippines, Vietnam, Malaysia, Brunei and Taiwan challenge Chinese claims and fear a strengthening of Beijing's military presence in this area. This is already the case on small islands and atolls in the region. An already tense situation that the young Chinese and his yeti should not settle.
(TagsToTranslate) Southeast Asia (t) Malaysia (t) Philippines (t) China (t) Claims Chinese (t) South China Sea (t) News (t) culture (t) film (t) cinema ( t) movies (t) TV (t) theater (t) art (t) exhibitions (t) music (t) architecture (t) literature (t) planning