The smell of rivalry between Indonesia and Malaysia is presented in Group B, accompanied by the defending champion Vietnam.
The draw for the 2020 AFF Cup group phase has been completed on Tuesday (21/9) afternoon WIB.
The draw was actually delayed from the original schedule, which was originally scheduled for August 10 in Singapore but was postponed due to the country's COVID-19 lockdown regulations.
The draw results put Indonesia in Group B, with the Garuda squad going to meet their cognate rival as well as neighboring country, Malaysia.
In addition, Shin Tae-yong's troops will also undergo another tough match against the defending champions of the AFF Cup, Vietnam. While the other two competitors are Cambodia and Laos.
There is also competition in Group A is also relatively balanced. Thailand is the favorite in this group along with the Philippines.
Both of them will elbow each other with three other countries namely Myanmar, Singapore and the winner of the play-off duel between Brunei Darussalam and Timor Leste.
Later, the top two teams from each group will qualify for the semi-finals using the home and away format. For the group stage, it will continue to use the format as the previous edition in 2018, namely without a single host.
The 2020 AFF Cup was supposed to be held on November 23 to December 31 last year, but it was not possible to take place due to the COVID-19 pandemic, so it was postponed to December 5, 2021 to January 1, 2022.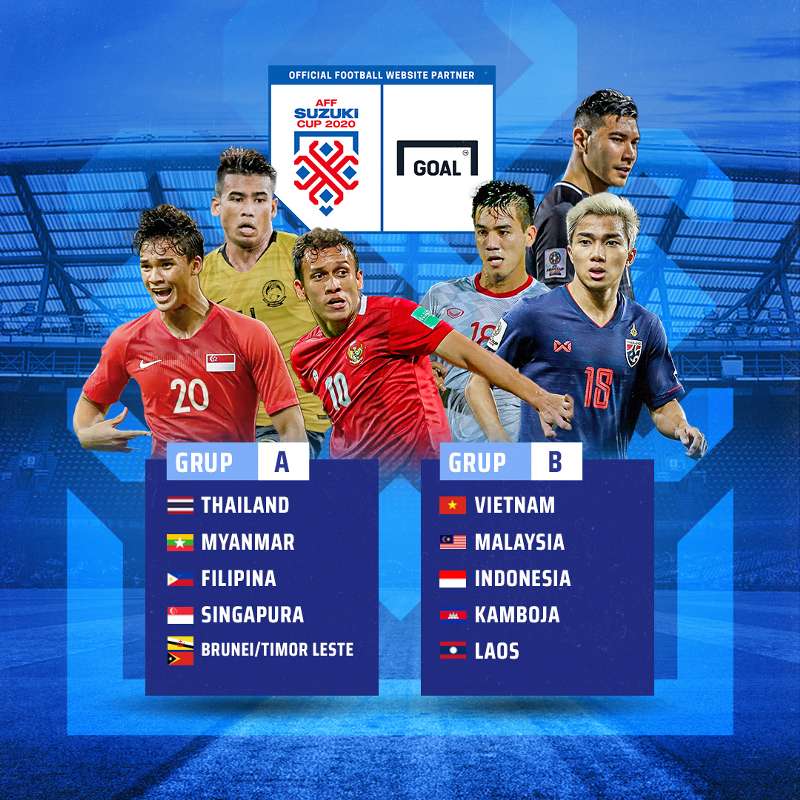 .