IThey work in hospitals or in town medicine, they are generalists, nurses, emergency doctors or midwives: around fifteen caregivers, on the front line in the face of the Covid-19 pandemic, have agreed to tell us about their professional daily lives. Every day, in this "crisis diary", The world publishes a selection of testimonies from these "white coats".
"We are there, at the heart of the crisis. It's very tense "
Véronique Manceron, 49, internist-infectiologist, Max-Fourestier Hospital, Nanterre (Hauts-de-Seine)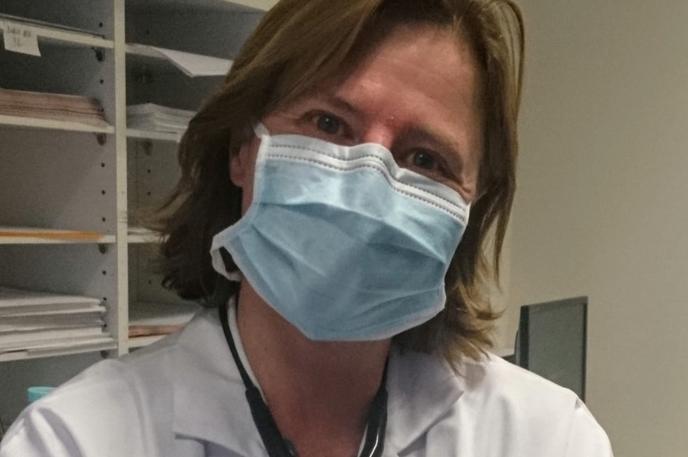 "We are there, at the heart of the crisis. About 100 patients are hospitalized in our three Covid units – the third unit having been set up in emergency last weekend – and a crisis director has been appointed, in accordance with the requests of the Regional Health Agency.
It's very tense, in every way. We do not have resuscitation and we feel that it is always more and more complicated to place our most severely affected patients in the resuscitation services of Ile-de-France.
We must now intubate our patients before their transfer, to relieve the services where they will be treated. But we ourselves feel that our organization is fragile: 18 practitioners are arrested because they fell ill. I realize that in an establishment like ours, there is little room for maneuver in terms of nursing staff. It's part of the anxiety that we experience every day.
"We lost elderly patients who could not take the sheave, but also patients whom we had sent to the sheave"
There are also shortages that don't really stop, or that move. We try not to think about it too much to protect ourselves but we feel a strong tension on the gowns [surblouses] and we know that drug shortages are strongly to be feared in the coming days.
All of this adds to the stress of seeing our patients die. We lost elderly patients who could not cash in the sheave, but we also lost patients whom we had sent to the sheave.
There is also the management of families and the last moments of life. We had a large meeting to discuss it and we decided to allow relatives to come and see the patients at the end of their life, while implementing a protocol to limit the risks of contamination. This decision was taken unanimously by the caregivers. It's a question of humanity: seeing your loved ones before you die, you can't take that away from people. "
"We would like people who applaud at 8 pm to also support us on the street"
Claire Guil-Paris, 49, nurse at the Nantes University Hospital (Loire-Atlantique)
"Our manager told us that we were going to go from 12 to 18 beds and then to 44 over the weekend. We have almost no one in the emergency room: usually there are several hours of waiting, sometimes ten hours, there the boxes are empty. On Monday, for example, we had 101 trips, compared to 220 or 230 on average. We have few patients who come for stroke, cardiac decompensation problems, in short everything that usually makes our patient, there we have nothing at all.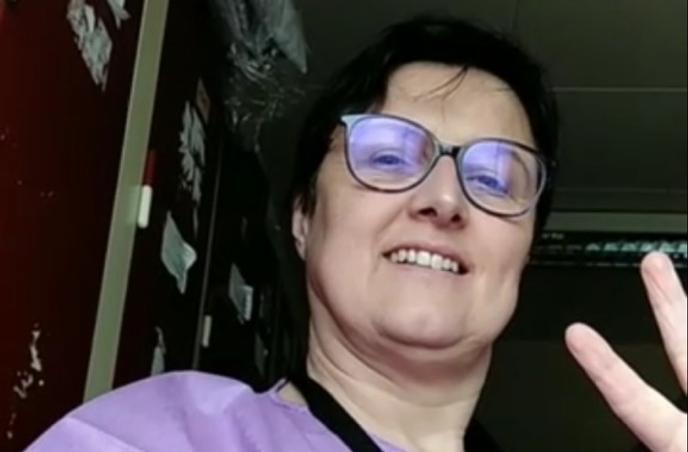 People avoid coming, they are afraid of catching the virus. I have a diabetic friend who would need to be hospitalized to have a block surgery to clean a wound, she is different because she is afraid of being hospitalized right now. We fear a boomerang effect: people will try to hold out until the end but when they come, it will be very serious.
"In my subdivision, I did not have to suffer the slightest negative remark. However, I removed my badge on my car out of prudence and discretion "
For the moment, we are calm in the team, we are not too physically exhausted because we do not yet have too many patients. Family and friends ask me regularly for news.
Our profession has a pretty nice affection rating. I live 35 km from my place of work, in the countryside, in a housing estate and I did not have to suffer the slightest negative remark. However, I removed my badge from my car out of prudence and discretion, because colleagues in town had their cars forced.
The applause at 8 p.m. leaves us a little skeptical. I've done a lot of demonstrations in recent months to defend the public hospital, it's a bit of a shame that there weren't many people supporting us.
We would like the government to keep its promises, they talk about upgrading but it must not be 10 euros, and we also expect human and material resources. After the crisis, if that happens they will tell us: "We have already spent everything, sorry", so we're a little scared of the announcement effects. We would like the people who applaud at 8 p.m. to also support us on the street. "
"In Guadeloupe, Covid-19 is the umpteenth health crisis"
Michel Carles, 59, head of the resuscitation department of the Guadeloupe teaching hospital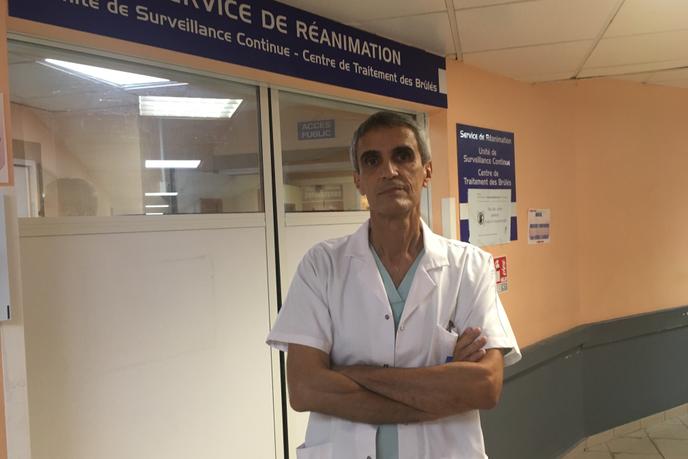 "In Guadeloupe, the Covid-19 is the umpteenth health crisis, after the cyclones and the fire of the CHU in 2018, which had disrupted the healthcare system, itself already suffering before. Today, 17 patients with the new coronavirus are in intensive care, with 20 beds available. There are plans to increase capacity to gradually reach 65 beds, but it is imperative that the requested respirators and medications arrive.
Within the hospital, caregivers have moved from the phase of disbelief to awareness. We can see the tide going up: in one week, the number of patients on shifts has doubled.
"The assumption that I have to be hospitalized in my own ward and that it could go wrong has crossed my mind more than once"
Two weeks ago, I was infected with Covid-19 myself. I was the first caregiver to be. So far, out of fifteen doctors working in shifts, five have been sick, three of whom have returned to their posts and two are still confined to their homes.
I was quarantined for eight days while taking the controversial hydroxychloroquine treatment. At 59, the idea that I should be hospitalized on my own and that it could go wrong has crossed my mind more than once. Even more distressing was the fact that I was far from my family, who lived in metropolitan France. We have a form of fatalism, even if we always say that we are going to get out of it.
I resumed my job three days ago. I was afraid of being considered a plague victim by my colleagues. Some expressed concern that I might be infected, but ultimately the fact that I came back was seen as a positive and reassuring message. This shows that with the coronavirus, the worst is not inevitable and that we can get out of it. "
"A young childbirth revealed a fever. On this criterion alone, we have to pretend it was a Covid positive case "
Géraldine Morel, 52 years old, midwife in a private hospital and in a private practice in the Annecy region (Haute-Savoie)
"Tuesday I went back to maternity and it was extremely complicated for me. During the day, a woman from Mulhouse called my attention, she was in suspicion Covid and wanted to go out too quickly after her cesarean. Her whole family was calling, it created a lot of stress.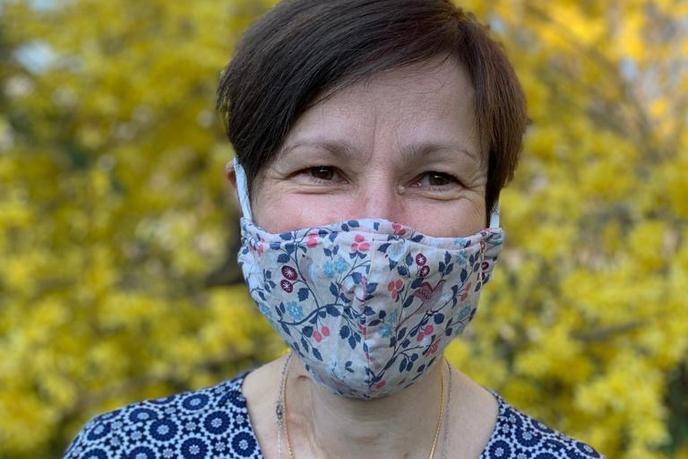 Then, at the end of the day, a young childbirth revealed a fever. Now, on this criterion alone, we have to pretend that this is a Covid positive case. At 7 p.m., I finished my guard, she was the last one I took the temperature. All day long I had followed the usual precautions, and all of a sudden, in addition to all that is done within 24 hours of a birth, you have to take a Covid sample. There, I fell for it.
"My main fear is to go and infect a healthy woman"
I could not face the idea of ​​putting on a charlotte, a hood, glasses, the gown… To learn how to dress we were asked to watch a YouTube video, and in my mind, that is not professional.
I had the feeling that I might see my patient as a plague victim. That I could not have the loyalty that I owe to those I have accompanied and who are going to give birth. The thing falls in the early evening… we know that the nights are anxiety-provoking. The lady had tears in her eyes. Dads are not allowed anymore and she was alone with her baby.
The supervisor told me that I was too demanding on myself and that everyone was doing their best. My colleague who was in the delivery room came to help me. It made me feel guilty.
My main fear is to go and infect a healthy woman. The patient I care for liberally and whose baby had the Covid just lost her grandmother because of the virus. The babies that I am are fine, it's great. But the coronavirus mobilizes all our energies. I can't connect to what's not part of it. However, we must not lose sight of the usual pathology, the basic things on which we must remain vigilant. I'm afraid to hear myself say: "You're at the end of the line, you have to stop." "
"In Bordeaux, we can hope to escape the worst"
Yann Bubien, 47, director general of the Bordeaux University Hospital (Gironde)
"At the Bordeaux University Hospital, we will not escape the increase in the number of patients, but we can hope to escape the worst, if confinement has the expected effects. In theory, the effects start to be felt after a fortnight, and we have exceeded them.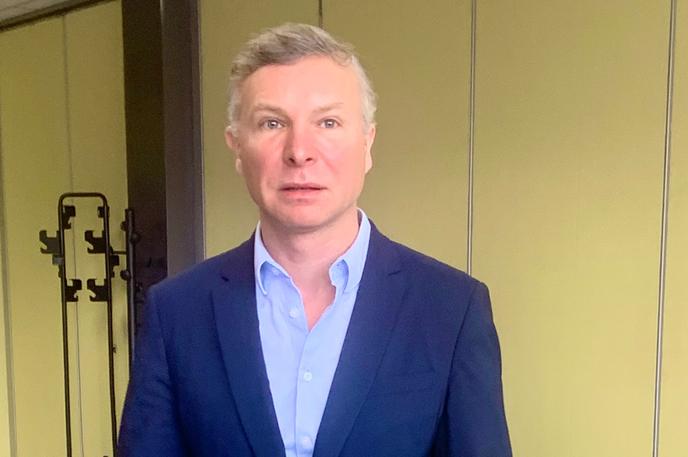 "We are ahead of the organization because we have lagged behind in the epidemic"
We are a step ahead in the organization because we were late in the epidemic. That left us with the opportunity to train staff in medical resuscitation and Covid-19 gestures, and put in place a four-phase plan to deal with all eventualities, including the worst. Between phases 1 and 4, we go from 150 to 300 resuscitation beds. Today, we are still in phase 1.
Having a head start does not prevent you from having a rush of anxiety, at the idea that the same thing happens in Bordeaux as in Metz, Strasbourg or Mulhouse. An infectious disease specialist told me recently: "Viruses are facetious, they appear, disappear, hide, mutate."Something so uncertain can only be frightening for a director of CHU, and it incites modesty. "
"There are things that I will never see as before"
Bénédicte Naudier, 47, liberal nurse in Paris
"Always zero patients and zero sick nurses from Covid, that's good. But for patients, isolation begins to be felt. Some become aggressive, the confinement makes them frankly unlovable. Others look in small shape.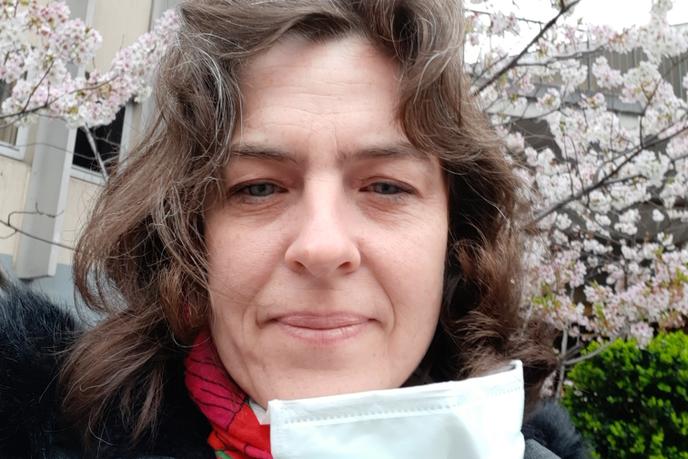 "Seeing those you love, even on a screen, is not like talking on the phone"
We have a bipolar patient who worries us a little. She is 88 years old, she only sees people with masks, she never leaves her house, her daughter does not come to see her anymore whereas in normal times she passed every night… I told myself that her daughter was missing. So yesterday, I called her, and I offered to call her back on video via WhatsApp, from my phone, when I was at her mother's. We did it, and it was great.
Her daughter made her see her garden, the cats, her grandchildren who made her cuckoo in the camera … The grandmother was delighted. It was hearing what they do in retirement homes to avoid slip syndromes that gave me this idea. I tell myself that we will have to keep it: seeing those we love, even on a screen, is not like talking on the phone. At the end of this crisis, there may be a little more humanity in the way of providing care. In any case, it is clear, there are things that I will no longer see as before. "
Find all the previous episodes of the "White Coat Crisis Journal" here.
Our selection of articles on the coronavirus