The Alabama Senate on Tuesday approved the most stringent abortion law in the United States, which prohibits the termination of pregnancy at any stage of pregnancy and punishes with up to 99 years in prison to the doctor who practices it.
The text of the law, which does not include exceptions in cases of rape or incest, will go to the desk of the Republican governor Kay Ivey, who has not confirmed whether he will sign it.
The law makes abortion a crime punishable by between 10 and 99 years in prison for the doctor who practices it. It can only be practiced in case of danger of death for the mother or the fetus.
The objective of its promoters is to provoke a judicial battle that reaches the Supreme Court of Justice.
The deputy governor and Republican Senate President, Will Ainsworth, has celebrated the decision saying that the legislators "have taken a big step in the defense of the rights of the unborn".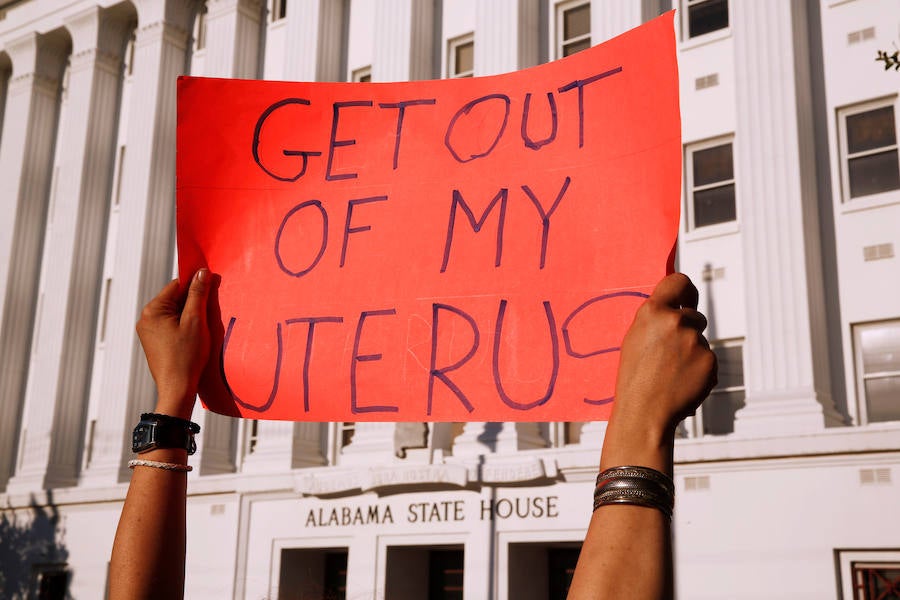 The largest human rights defense organization in the United States, the ACLU, promised to file a lawsuit to block its implementation and assured that the measure will not enter into force. "This law punishes the victims of rape and incest by taking control of their own bodies and forcing them to give birth," the ACLU of Alabama has written in a statement.
The leader of the Democratic minority in the Senate, Bobby Singleton, has said that to the legislators who eliminated the exception of rape or incest: "They just violated the state of Alabama."
"They're telling my daughter that she does not matter … It's okay for men to rape her and that she'll have to have a child if she gets pregnant," she has argued, her voice sometimes broken with emotion.
Several conservative states are considering harsh anti-abortion laws with the intention that some of them reach the Supreme Court. In return, liberal states are making sure to safeguard the right to abortion in their constitutions.
Republicans hope that Supreme Court justices, who are now conservative, thanks to the nomination of Republican President Donald Trump, reverse the decision "Roe Vs. Wade" that in 1973 enabled abortion throughout the country.
"Roe (vs. Wade) must be challenged and I'm proud that Alabama is leading the way," Ainsworth said on Twitter.
Alabama's state motto is "We Dare Defend Our Rights," and today we have taken a strong step toward defending the rights of the unborn. With liberal states approving radical late-term and post-birth abortions, Roe must be challenged, and I am proud that Alabama is leading the way. pic.twitter.com/9femod4YTG

– Will Ainsworth (@willainsworthAL) May 15, 2019
This year alone, 28 states have introduced more than 300 new rules to limit abortion, according to a report by the Guttmacher Institute, which defends women's rights.
(tagsToTranslate) senate (t) alabama (t) approves (t) strict anti-abortion (t)