REPORTAGE – On this anniversary, in Algiers and in many cities, crowds demonstrated against the government.
Through Nabia Lahchi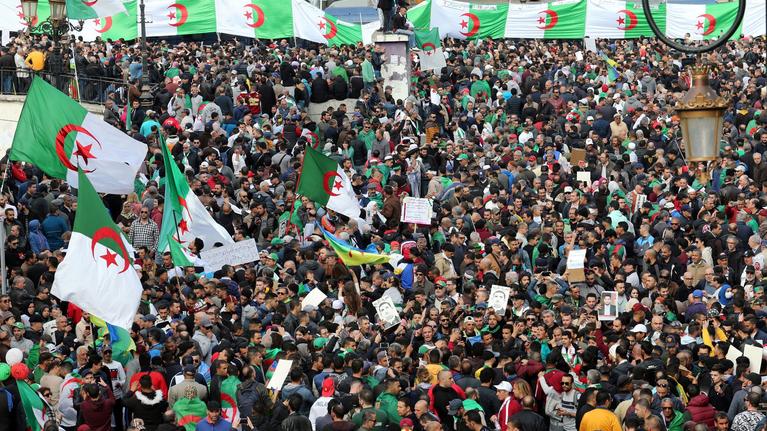 Alger
"We are not here to party, we are here to leave you!" On this Friday, February 21, the Algerians marched in the capital and several cities of the country during the 53e Friday in a row, on the eve of the first anniversary of the popular protest movement, the Hirak, which started on February 22, 2019.
This Friday is different from the others agree to say several protesters. "Every day of the week we just talked about this in the office, says Farès, community manager in a small business. We remembered where we were last year at the same time and everything we went through. Some had demonstrated from day one, others had not. What is certain is that with my colleagues, we all agreed to go out today ", continues this man between two slogans.
Protesters in Algiers set the tone by holding up several posters that could be read "Hirak does not require a party. Hirak
.