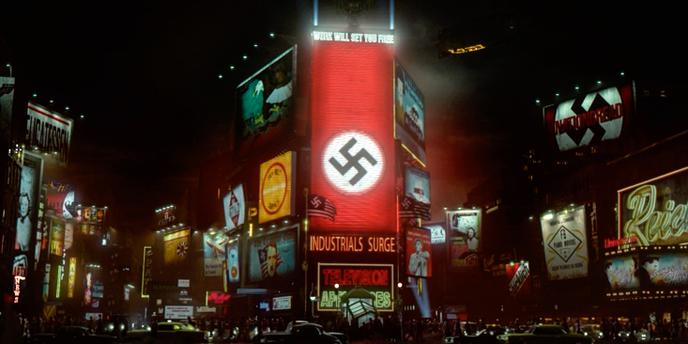 They had long refused to do so, using the free speech argument. But now the technology platforms are starting to exercise some control over the content they broadcast. So is the giant of online commerce Amazon, which, according to The New York Times, has just done a little cleaning in the articles or publications with a Nazi connotation present on its platform.
The mega-library, which controls two-thirds of the print and digital book market, has withdrawn from sale two books by former Ku Klux leader Klan David Duke, and titles from 1959 American Nazi party founder George Lincoln Rockwell – a gesture that had been asked of him for a long time.
The platform has also banned anti-Semitic titles like The Ruling Elite: The Zionist Seizure of World Power and A History of Central Banking and the Enslavement of Mankind. The withdrawal from the sale was made over several months, without advertising or announcements. It has been noticed by some of the sellers who offer their collections on the platform.
Erase swastikas
Jeff Bezos's business also removed the swastikas from a book (The Man in the High Castle: Creating the Alt World) recounting the realization of the series it produces and broadcasts on its Prime platform. This fiction, released in 2015 and adapted from a novel by Philip K. Dick published in 1962, takes place in a world where a victorious Third Reich would have shared the territory of the United States with its Japanese ally, installed National Socialism in America, and deployed swastikas in the heart of Times Square. At the time of launch, the advertising campaign – swastikas in the Subway New Yorkers – had caused a scandal. The production had to remove the posters.
In 2018, a report listed the disparate objects available on the platform: jewelry in the shape of a swastika, caps, key rings …
Four years later, the defense of free speech (freedom of expression) has given way to an awareness of the responsibilities of platforms and especially of the weight of social networks in public discourse. After the fourth and final season, in November, the The Man in the High Castle has taken care to destroy all accessories used. The swastikas were cut with a cutter and burned, the actress of the series Chelah Horsdal who plays the wife – unfaithful – of an American SS, revealed on her Twitter account.