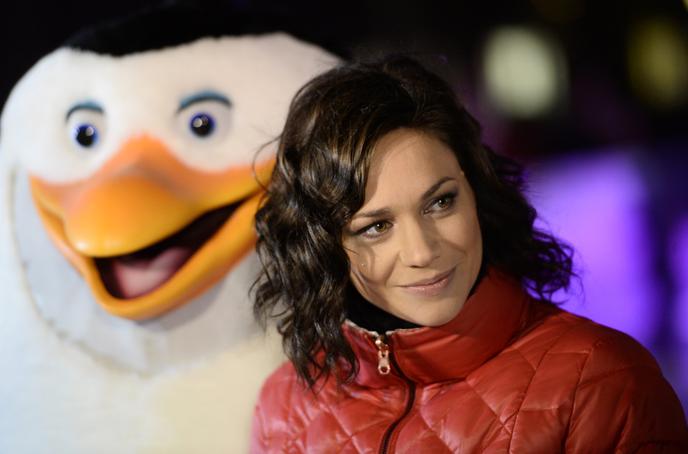 The opposition is still moving. Nathalie Péchalat won the election for president of the French Ice Sports Federation (FFSG) on Saturday March 14 in Paris. An absolute majority victory, in the first round, with 504 votes out of 872 possible … but after the withdrawal of three candidates, who denounced the continuation of the poll despite the epidemic due to the coronavirus.
In a press release dated April 3, one of the ex-candidates, Damien Boyer-Gibaud, announced that he had filed "A request for cancellation" to contest the election of the former European ice dance champion to the presidency of the FFSG.
Read also
In the confusion, Nathalie Péchalat succeeds Didier Gailhaguet at the head of the French Federation of Ice Sports
The request, issued the day before by his Parisian lawyer, is addressed to the FFSG electoral operations monitoring committee; the said commission did not find anything to complain about, in mid-March, during the voting. The latter was all the more expected as he stood two months after reports of sexual violence involving former coaches and causing the resignation of the previous president, Didier Gailhaguet.
According to the request, irregularities marred the ballot. Contrary to the statutes of the federation, the election would not have been held by secret ballot. But rather without an envelope or a voting booth, writes Franck Nicolleau, Mr. Boyer-Gibaud's lawyer. "Nothing was done to guarantee secrecy, so that all voters present could see who had voted for whom. "
The report still not transmitted
To date, according to Mr. Nicolleau, the FFSG has still not transmitted the election minutes. For the opposition, the neutrality of the federation and its democratic functioning would have been undermined before the election.
The document cites in particular an email intended, according to Mr. Boyer-Gibaud, to influence voters. On March 5, the day after the official presentation of the candidacies, the League of Auvergne-Rhône-Alpes presented Nathalie Péchalat as the "Only candidate to have made contact upstream", the only one also "Present an elaborate and constructed project".
In fact, the FFSG broadcast on March 4 the program of Mme Péchalat. Damien Boyer-Gibaud intended to send his a little later, Saturday March 7. The Federation having opposed him that it was closed on Saturday, he had to wait until Monday 9, five days before this election whose validity he contests today. If his approach is unsuccessful, the leader of the Angers ice dance club does not exclude, in the long term, from bringing his dispute before the French National Olympic and Sports Committee.
Read also
Ice sports: the national technical director leaves the federation