AutonetMagz.com – Finally, one of the grand exhibitions for motor vehicle lovers in Indonesia is back this week! After a full year vacuum in 2020, 11-21 November 2021 became the official date for the Gaikindo Indonesia International Auto Show (GIIAS) after the second wave of the COVID-19 pandemic. Naturally event consisting of hundreds of tenant It is also ready to quell your longing for automotive exhibitions, including the 20 car manufacturers that will be present at GIIAS 2021. However, among the 20 manufacturers, there are seven cars that you, visitors to GIIAS, should anticipate, which cars are they?
1. Mitsubishi Xpander MY2021
In mid-October, the social media world was shocked by the presence of an LMPV figure who appeared with the appearance of 'facelift'. None other than the Mitsubishi Xpander LMPVmodel year (MY) 2021 with various exterior changes caught on camera smartphone is shooting a commercial. The most striking changes of Xpander facelift it's in the fascia front, rim dual-tone, detail LED taillights, as well as the rear bumper which all have a new shape. Then on the interior, the appearance of the dashboard turned out to have a significant overhaul. Moreover, Xpander is now equipped with various new features such as: electric parking brake complete with auto hold. The 4A91 engine is also now mated to a CVT transmission to make gearshifts smoother. But can the changes to the Mitsubishi Xpander this time be able to withstand the onslaught of the rival who has entered the latest generation?
2. Honda ZR-V Concept (Honda N5X)
Number of containers subcompact crossover in Indonesia, starting with the Kia Sonet, Nissan Magnite, Toyota Raize, Daihatsu Rocky, to the Renault Kiger, it seems that Honda has also been provoked to enliven this segment. The reason is that after officially releasing the Honda BR-V (DG3), Civic (FE) RS and City (GN), at the end of the release PT Honda Prospect Motor (HPM) always presented the silhouette of a car with detailed curves of the exterior body and LED DRL. Based on the statement Public Relations & Digital Manager PT HPM, Yulian Karfili, this car will be world premiere when it launches in GIIAS later. Is this a concept form of the Honda ZR-V whose name has been registered since last year with the World Intellectual Property Organization (WIPO)? Does the concept name Honda N5X follow the nomenclature of the N7X? Then what engine will be used in this ZR-V, a 1.5 L n/a engine or even a 1.0 L turbo? All will be answered at the GIIAS 2021 event.
3. All New Isuzu MU-X 2021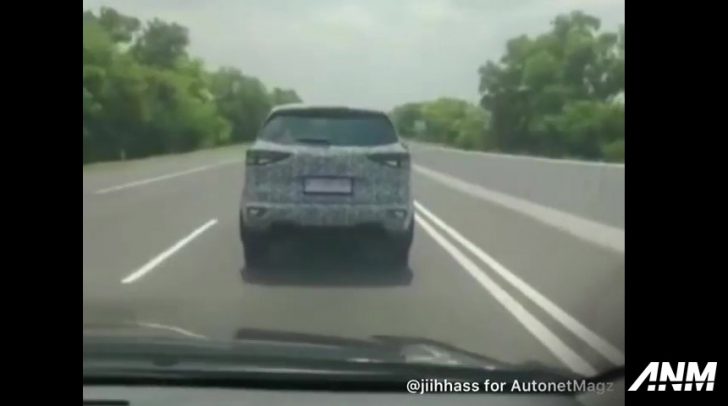 Finally all new Isuzu MU-X will visit Indonesia at GIIAS 2021 later. This second generation MU-X looks fresh with a more dynamic exterior appearance due to the fading of rigid design lines. A more luxurious interior with a combination of black and brown to various features that can compete with rivals such as adaptive cruise control and pedal missaplication mitigation, making this car worth anticipating. But will all the features and luxuries be brought to the Indonesian market? One thing is for sure, referring to the motive camo Isuzu MU-X test car seen on Indonesian roads, BluePower 1.9 L . engine turbo intercooled diesel (RZ4E-TC) with output 150 hp and 350 Nm of torque will replace the old 2.5 L diesel engine. Impressive for a diesel engine under 2,000 cc.
4. All New Isuzu D-Max (RG) 2020
In addition to the second generation Isuzu MU-X, PT Isuzu Astra Motor Indonesia (IAMI) will also bring the 2020 Isuzu D-Max (RG) to enliven the 2021 GIIAS event. grille hexagonal like the MU-X, now the D-Max has an overall exterior design that looks more robust. Regarding the interior, in Thailand itself the Isuzu D-Max comes with a combination of black and mocca, and is equipped with various features such as Android Auto and Apple CarPlay. This third generation D-Max also comes with various features Advanced Driver Assist System (ADAS) like forward collision warning, autonomous emergency braking, pedal missapliaction mitigation, until stop n go adaptive cruise control. About the engine, unfortunately PT IAMI has not divulged further information, but in Thailand itself there is a choice of the same engine as the MU-X, namely BluePower 1.9 L turbo intercooled diesel.
5. Hyundai Creta (SU2) MY2021
Watch out for the Honda HR-V, Kia Seltos, and Mazda CX-3, because at the GIIAS 2021 Hyundai Creta will officially be paving in Indonesia. Being in the segment subcompact SUV, facelift This second generation of Crete brings fascia front style all new Hyundai Tucson and Hyundai Santa Cruz, but still maintain the side body design lines and the shape of the taillights pre-facelift. Comes with powerful features such as panoramic sunroof, panel instrumen 10.25-inch full TFT, BOSE premium sound system, as well as the connectivity of the Hyundai Blue link application for features remote engine start, check the condition of the car, to find the location of the car. Unfortunately, the details of the engine and interior will only be revealed when it is launched later at GIIAS, but what is certain is that the MY2021 Creta will come with body paint. dual-tone.
6. All New Toyota Avanza, Toyota Veloz, Daihatsu Xenia 2022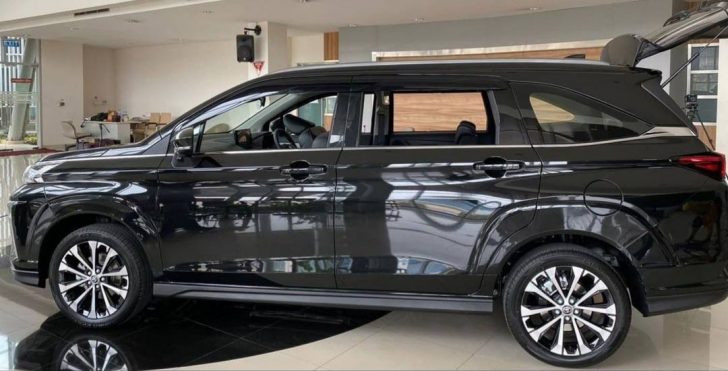 Elephant in the room, after ten years the second generation criss-crossed the streets of Indonesia through various facelift here and there, the third generation of the Toyota Avanza and Daihatsu Xenia will be present at GIIAS 2021. As a new generation, this favorite LMPV is ready to appear with a total change both in terms of design, features, and even drivetrain. In mid-October, social media was also busy with leaks of details from all new Toyota Veloz 2022. In addition to its completely new design, all new Veloz is also equipped with Toyota Safety Sense (TSS) features. electric park brake with brake hold, and roof monitor. Especially with reference to the leak a week before it was inaugurated, now the Xenia Avanza duo caste is increasingly under Veloz. But even though the rear brake is disc, it's good all new Toyota Avanza, Toyota Veloz, and Daihatsu Xenia 2022 are rumored to no longer be rear-wheel drive.
7. Toyota Fortuner (1GD-FTV) 2021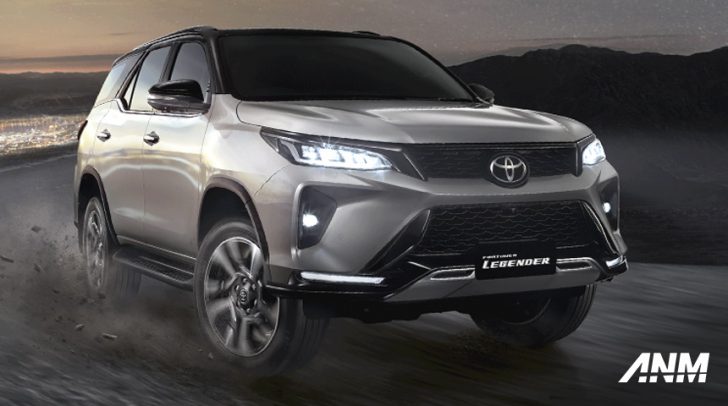 The dream car of in-laws and also racing squid fans, the Toyota Fortuner, is also present at GIIAS 2021 with a more powerful heart. Yup, Toyota Fortuner 2021 2.8 L turbo diesel engine (1GD-FTV) with output 204 hp and up to 500 Nm of torque will soon be available in Indonesia based on NJKB data from Permendagri No. 40 2021. Of course, the engine power will be fiercer than its rival, Mitsubishi Pajero Sport, with a 2.4 L turbo diesel engine that has a output of 181 hp and 430 Nm of torque. It's a shame the design details and features don't exist yet update return. Will the Indonesian version be similar to the Fortuner Legender in Thailand? We'll just have to wait for it to appear.
Ready to Attend GIIAS 2021 With Strict Procedures
Those are the seven cars that should be anticipated in the 2021 GIIAS event which will be held at the Indonesia Convention Exhibition (ICE), BSD City, South Tangerang. Of course, in addition to the seven cars, there are many other vehicles that should be anticipated in international automotive exhibitions which must have been included in the OICA agenda (International Organization of Automobile Manufacturers) this. So, what vehicle would you like to see at the GIIAS 2021 exhibition and at the same time release your longing for automotive exhibitions? offline? But remember, continue to obey the rules and health protocols that have been implemented by the organizers.
Read Prev:Mitsubishi Xpander and Xpander Cross 2021 Officially Released!
Read Next:Anticipate These 7 Cars During GIIAS 2021! (Part 2)
.