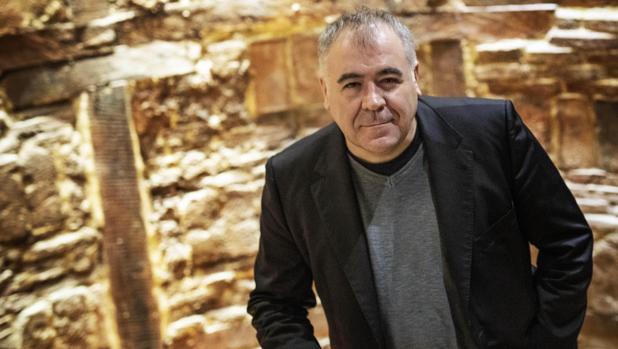 -I do not think he likes holidays.
-I live them in a special way. I have time to be with my children and this is what I appreciate the most. But I never disconnect and I keep in touch with my team. I live with passion. I do not understand life without passion.
-If I did not have to take vacations in August, what other month would I choose?
-I'm passionate about traveling and spring is a special time. But except in August, for me, it is difficult to leave Spain.
– His children reproach him for working so hard.
-My 8 year old son sometimes asks me if they know in La Sexta that I am a father. I wear it like a scar, like an emotional gap. But journalism can not be exercised in any other way.
-It is living to the limit.
– They are many hours, a lot of stress, but I come from a family of miners and I know what is really hard. My trade is exciting, but not so hard.
-The revolution of Pablo Iglesias died in the house he bought for his children. The system won him with his most classic weapons: family and private property.
– Sometimes ideology meets reality and the greatest reality are your children.
– Was a revolution really necessary in Spain?
-Nobody proposed a revolution. We took advantage of a mood of indignation in the face of the crisis and cases of corruption, but did not want to tear down the system.
-The new policy has died of old age.
-The new policy has served for the old woman to react and do self-criticism. It has brought that need for hygiene against the decline that was seen with the crisis. And yes, now it has reactivated the bipartisanship.
-The tide went through.
-I believe that there is still a certain state of mind conducive to new formations such as Vox, Ciudadanos or Podemos, but to concretize it in something requires time and talent.
-What is Spain?
-Spain is a great idea and lately we have lived a wonderful time, the best in our history.
-It's about Catalonia.
-I defend the unity of a tolerant and inclusive Spain. We are a spectacular country and our great challenge since the Golden Age is to show all Spaniards that the idea of ​​Spain is the best possible idea.
-Spain, white shirt of my hope.
– And for that reason I believe that the independentistas have to comprise of the political debate. I believe in the unity of Spain, in the superior good of the unity of Spain, and precisely because of that I invite independents to my program, because if we treat them like "the other" we give them the reason and what we have to do is incorporate them .
-Any independence argument leads to the referendum.
-Spain can debate a new framework of coexistence but never about their separation because then it would not be Spain anymore.
– Judge Marchena has embodied modernity, homologability, the cleanliness of Spain.
-Marchena has been the character of the year. For his intelligence, for his solvency, for his lucidity. He had a delicate judgment, very sensitive. And it has been Bach in the Supreme. It has also been very important to demonstrate that the extreme right does not control Spanish justice.
-Vox is extreme right?
-Vox is the Spanish ultra-right, with its own and distinct characteristics compared to the Austrian or French extreme right wing.
-Vox is a reflection.
-Vox took advantage of the anger against Rajoy for what was interpreted as a certain inaction against the independence movement. And that was how a part of the PP broke the membrane and took on a life of its own. But now that Pablo Casado has recovered the essence of the right and the independence movement has been tried, I wonder if Vox still has reason to be.
– Can we be extreme left?
– In Podemos there is extreme left and another left less extreme.
-The gesture of Pablo.
– His resignation avoids the debacle of Podemos, saves his character and forces the PSOE to move the chip creatively.
-There will be government.
-The coalition government is closer but we are facing a profound and very difficult political culture change. We will have to wait at minute 93.
-We've signed Mirotic.
-It is a great player and the type of signing that Barça needed after 8 years of white hegemony. But let's see what happens. Remember that Barça won the Petrovic genius League.
-And what about Pogba?
-I hope Zidane is happy with his team. With or without Pogba. Pogba would have to lower his price somewhat and think that Manchester is not the same as Madrid. Mark Twain said: "Before dying, I recommend living in Manchester for a while, to get used to it."
– Love, even with such a beautiful and intelligent wife, is not it spent?
-We've been together for many years. In our lives there is little routine and many emotions, and this also helps. But there are two things that fundamentally keep me close to her: her kindness and that together with her the ground trembles. Passion, as I said, gives me sense and balance.
-The best summer of his life.
-I hope it's coming, but always with my children.
-A song.
The voice of my children.
-A cold soup.
El Ajoblanco from El Bulli.
-A texture.
The skin of my people when I have time for them.
-A movie.
Big Fish, by Tim Burton: I see it every summer. And I also really like the song that Leiva has written about her.
-The ideal love of summer.
Journalism is the love of my life. Pastor is my lover during the four seasons. .