The French international, atypical course, has committed for five years with the club Monaco.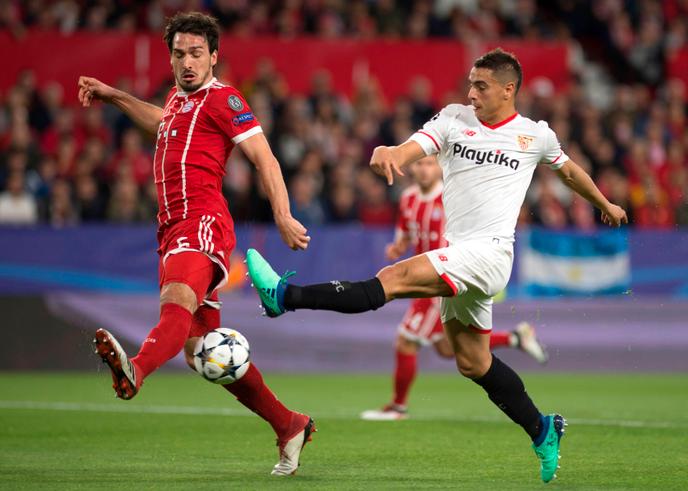 Wissam Ben Yedder is challenging himself. The 29-year-old French striker signed on Wednesday for five years with AS Monaco, who had a nightmarish season last year, coming close to relegation with a 17e place in Ligue 1.
Becoming in three seasons the fourth scorer in the history of Sevilla FC (70 goals in 138 games), the French international (4 caps, 1 goal) has chosen to regain Ligue 1, he had left in 2016 after six seasons spent in Toulouse. The striker seemed courted this summer by several European clubs and had received an astronomical offer from China, where the Beijing Sinobo Guoan offered him an annual salary of 12 million euros.
But the Tunisian-born player arrived in France late, with a first selection on March 23, 2018, at the age of 27, in a preparation match of the World Cup against Colombia, favored the proximity in order to remain visible in the eyes of the coach of the Blues with the aim of playing the Euro 2020.
The Blues in the viewfinder
After leaving it out for the World Cup, Didier Deschamps again appealed to Ben Yedder in 2019, including the incumbent against Andorra last June for the Euro qualifiers.
"Wissam is a talented player, a complete striker, who has proven in Toulouse and Seville, but also in international competitions, all his sense of purpose. He is also a player with an exemplary mentality »said AS Monaco Vice President Oleg Petrov in a statement.
@WissBenYedder 📸🤝 https://t.co/ZgyYnljrFd
This mentality may be inherited from his atypical career. Before knowing the lawns, the player started indoors, even representing France in futsal (6 games, 1 goal). Without going through a traditional training center, the player made his weapons late, at age 19, with Alfortville in CFA, before being spotted by Toulouse, in 2010, and that his career starts one evening in April 2012 with his first goal in Ligue 1, against Evian-Thonon Gaillard.
His transfer allowance estimated at 40 million euros is for now the most expensive player bought by a Ligue 1 club in the transfer window, including Idrissa Gueye and Abdou Diallo, PSG recruits. It reinforces the attack of AS Monaco, which will also count on the 22-year-old Nigerian international Henry Onyekuru (Everton, loaned to Galatasaray last year), who also committed for five years Monday.
"I come with the intention to prove, as always, my qualities and with the desire to cross a new level"Ben Yedder explained. "I chose Monaco because I believe in this project and I am determined to do everything I can to go after our common ambitions."
After a title of champion of France in 2017 and a second place in 2018, AS Monaco wandered in the depths of Ligue 1 last year. And the 3-0 defeat of Lyon at the opening of the championship on Friday did not reassure. With the club of the Principality, Wissam Ben Yedder attacks a real rock of Sisyphus.