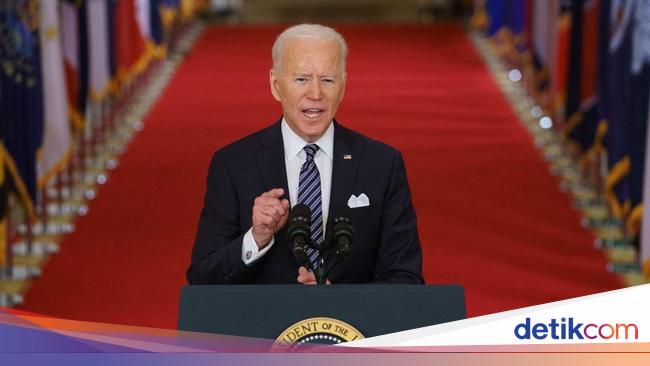 Jakarta
–
United States President Joe Biden and his wife, Jill Biden mourn the death of a policeman after being attacked by a man at the Capitol building on Friday (2/4) local time. The attack also left another policeman injured and is now being treated in hospital.
As reported by the news agency AFP, Saturday (3/4/2021), Biden expressed his grief over the attack.
"Jill and I are saddened by the brutal attack on a security checkpoint in the US Capitol area, which killed Capitol policeman William Evans and left other officers fighting for their lives," Biden said in a statement.
Biden also extended "deep condolences to Officer Evans' family, and all those who mourn his loss". Biden added that he had ordered the flag in the White House to be lowered to half-mast.
It is known that the deadly incident occurred when a man crashed a blue sedan into two Capitol building police officers on Friday (2/4) at around 1:00 p.m. local time.
The incident left one policeman dead and another policeman injured. The perpetrator himself was shot dead by the authorities when he got out of the vehicle while holding a knife. He died in the hospital around 1.30pm.
According to the BBC, citing two law enforcement sources involved in the investigation of this incident, the perpetrator of the Capitol building attack was Noah Green, a 25-year-old man from Indiana. As a result of this incident, the entire area of ​​the Capitol building was locked down, where all employees are not allowed. to get out and get in. However, hours later, the lockdown was lifted after officers confirmed there were no other threats.
.