ReportageReserved for our subscribers
After the fire, a vast scientific operation is set up to understand the damage and apprehend the restoration of the building. The disaster also opens access to a wealth of information on its construction and more than eight centuries of history of the capital.
This Tuesday, July 2, a flock of visitors travels the spans of Notre-Dame de Paris. Mgr Patrick Chauvet, rector of the cathedral, and the chief architect of the historic monuments Philippe Villeneuve, present the old lady convalescent to François Pinault and his teams. The billionaire and his associates were exceptionally exempted from the waterproof suit and the protective face mask required to visit the site. They also did not soak their shoes in the regulatory disinfection footbath. A donation of 100 million euros is worth a little preferential treatment.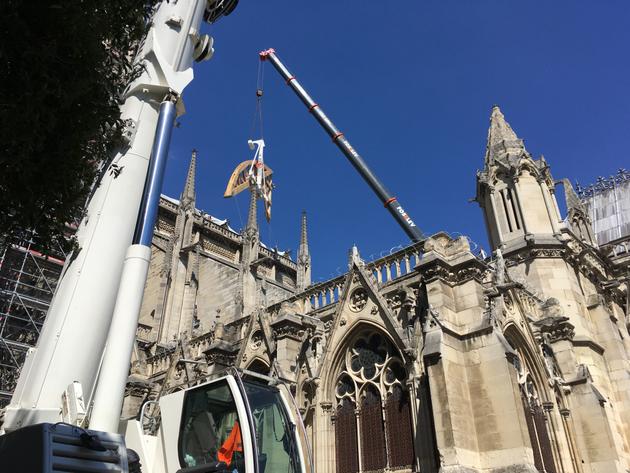 In any case, the event, that day, is elsewhere. The dozens of employees who are constantly working on the site have their noses in the air. Crane operators and cordists install the first of the twenty-three wooden hangers designed to support the flying buttresses of the cathedral.
After the out of water of the building, it is the second essential step in the rescue of Our Lady of Paris, ravaged by the flames on April 15th.
The images have traveled around the world: the first plumes of smoke, the fire rising, devouring the cathedral, the arrow that collapses and firefighters tirelessly watering the monument under the eyes of Parisians first incredulous, then stunned. Two and a half months after the tragedy, the sappers left the site, now cordoned off by palisades surmounted by barbed wire. Tourists watch from afar, surprised at the apparent good health of the old lady. Yet his balance remains precarious.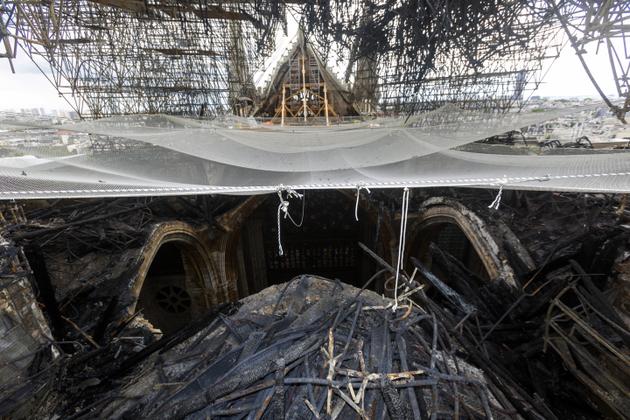 Exceptional weather
"Ah! I'm going to faint "cried Philippe Villeneuve, coming out of his worldly visit to observe the operation. Up there, some 40 meters above the ground, the 8-ton hanger, suspended from its crane, seems to skim a pinnacle. But he passes, descends down the arches, then lodges himself under the buttress. "When this phase is completed, within a few days, we will all breathe a little better," says Pascal Prunet, one of the three chief architects of historic monuments who came to lend a hand to their colleague in these exceptional times.
He was specifically charged with relations with researchers sent to the bedside of the convalescent. A full-time given the scientific challenge of this extraordinary project. From the first night, art historians, archaeologists and curators assisted firefighters to try to save the maximum. But it is from the next day, once the extent of the damage noted, that the work really began.