In recent days, however, it has been a real hectic for the young player. One of the most important weeks of school, a good portion of tennis, and also an unexpected change of coach …
Nikola Bartůňková's Junior ITF tournament in Říčany was exceptional. She played six matches in six days and reached the final. And in the meantime, she already knew that the organizers of the tournament in Štvanice were waiting for her. She was given a wild card so she could compete again with players from the second hundred. The number 1005 still shines on the rankings, after only four matches between adults.
Sensational return! Konjuhová humiliated her opponent with two canaries
But back to the beginning of the week. "It was difficult, I'm still tired of the tournament in Říčany, where I was in the final. Then there was a day off for learning and on Mondays and Tuesdays I did entrance exams. I was really mentally tired. And right on Wednesday, the tournament in Štvanice, "she calculated the trampled program.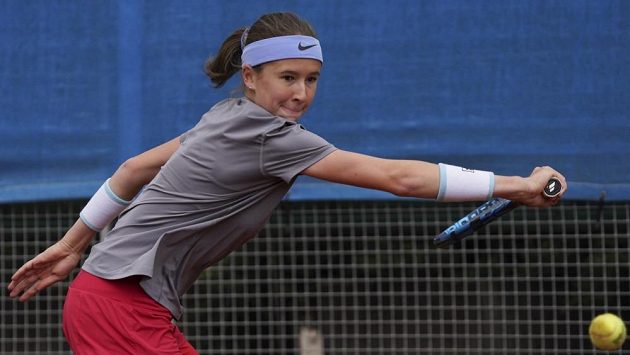 The talented Czech tennis player Nikola Bartůňková showed herself at the Prague tournament.
Martin Sidoriak
And the loss of a coach. The change was unexpected, quick. The current coach Jan Mertl received an offer from Markéta Vondroušová and had to make a decision in a moment. "With Honza Mertl, the breakup was very unexpected. It was really a big shock for me, "admits the sadly young tennis player.
What will he do now? Behind the fence of court number 6, a man who helped Markéta Vondroušová to the elite WTA company or to the finals of the Grand Slam Roland Garros watched Nikola Bartůňková's efforts at the Štvanice race. In fact, they are just getting to know each other. The cooperation actually lasts only a little over a week.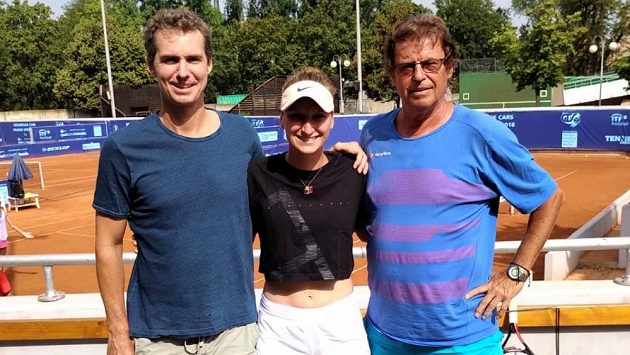 Markéta Vondroušová and her then coach Jan Hernych (left) will now lead Hernych another talented Czech tennis player, Nikola Bartůňková.
"I went to see Niki at the tournament in Říčany, where she reached the final, losing 6: 7 in the third set. She has her own style, which is more aggressive, plus she is also creative. It's not just about aggression, it's a versatile player. And in my eyes, it has really great potential. We'll just see how we work. Now we have started, "says Jan Hernych. One of the other tennis rosadas that sometimes occur in Czech tennis took place.
"We have agreed that it will be for two months and we will see," says Nikola Bartůňková. "But I work well with him, so hopefully it will go on," she adds with one breath.
Two months for the exam
She had already had a duel with the seasoned matador Cagla Büyükakçay, who was drawn in the first round. Nikola bothered the former 60th of the WTA rankings for two hours and regretted that she had not used more of the 11 breakballs she won. The experience was simply useful for 31-year-old Turkish players. "It's a shame I didn't win," was a disappointed young Czech. "I think it was possible, but she played smart. It was long high balls and I didn't play it the best. She just played it, but I'm sorry, "he adds.
The loss hurt also because it was at home: "It's always better to play at home, it's clear. I like it here, and the people around it, it's nice here, "says a fifteen-year-old girl about the environment of I.ČLTK's Štvanice courts.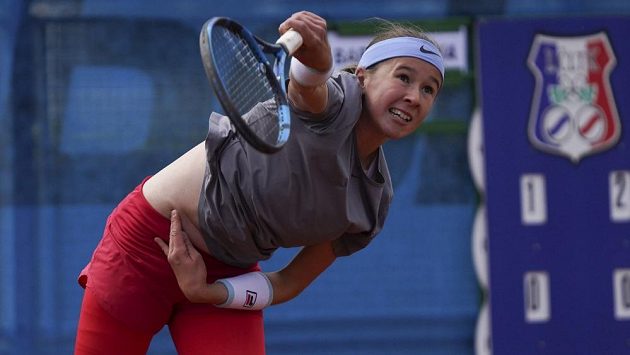 Talented Czech tennis player Nikola Bartůňková.
Martin Sidoriak
But a balanced match with one of the former leading players of the WTA circuit was not just an accidental shout. Fourteen days ago, she missed a short distance to qualify for the "250", the lowest category of the tournament among the best, on the WTA circuit. , this time with Russian Anastasia Gasanova, ultimately unsuccessful.
"But I didn't expect to win a match there at all. I'm really happy for that. Even for reaching the singles chart, it was a goal for me, "says Nikola Bartůňková." Another goal I have is that I would like to win the whole tournament. I haven't succeeded this year yet, I hope it will come , "he adds.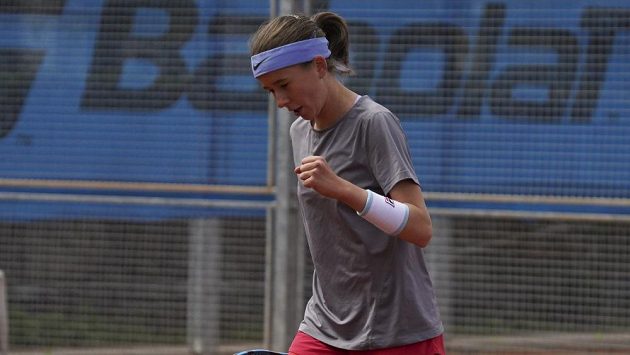 Tennis player Nikola Bartůňková is considered by experts to be a huge talent.
Martin Sidoriak
At the age of 15, he will have to divide energy into tennis and school. "It simply came to my notice then. I study in the evenings, now the entrance exams have come into play, but it's good that I'm really good at school. I had only one, so it would probably be a pity if I didn't do any other school, "he explains the application for the grammar school.
Of course, parents also suspect that tennis needs help. "The fact that we will support Nikola and try it in tournaments abroad came naturally. From the very beginning, from babytenis, she was one of the best and still kept at the top, "says Pavel Bartůněk's father at the Prague tournament, which his daughter was really looking forward to. The mother immediately agrees.
"In order for Nikola to succeed, she must want a lot. That is the basis. And then he must have a disposition, believe in his goal and follow him. The coach can only direct it, but it's mostly about the player himself, "concludes Jan Hernych.
.