Dubai, United Arab Emirates (CNN)–American model Bella Hadid stunned Internet users on Friday with a "graceful" moment during the Coperni Spring/Summer 2023 fashion show.
Hadid, who is of Palestinian descent, appeared on the runway semi-naked, until a spray tool formed a white dress made of spray on her body.
This show was part of the Fashion Week for women's fashion in the French capital, Paris.
During this celebrity show, the managing director of Fabrican Ltd and the inventor of the spray fabric, Dr. Manel Torres, could be seen creating the simple dress right on the model's body.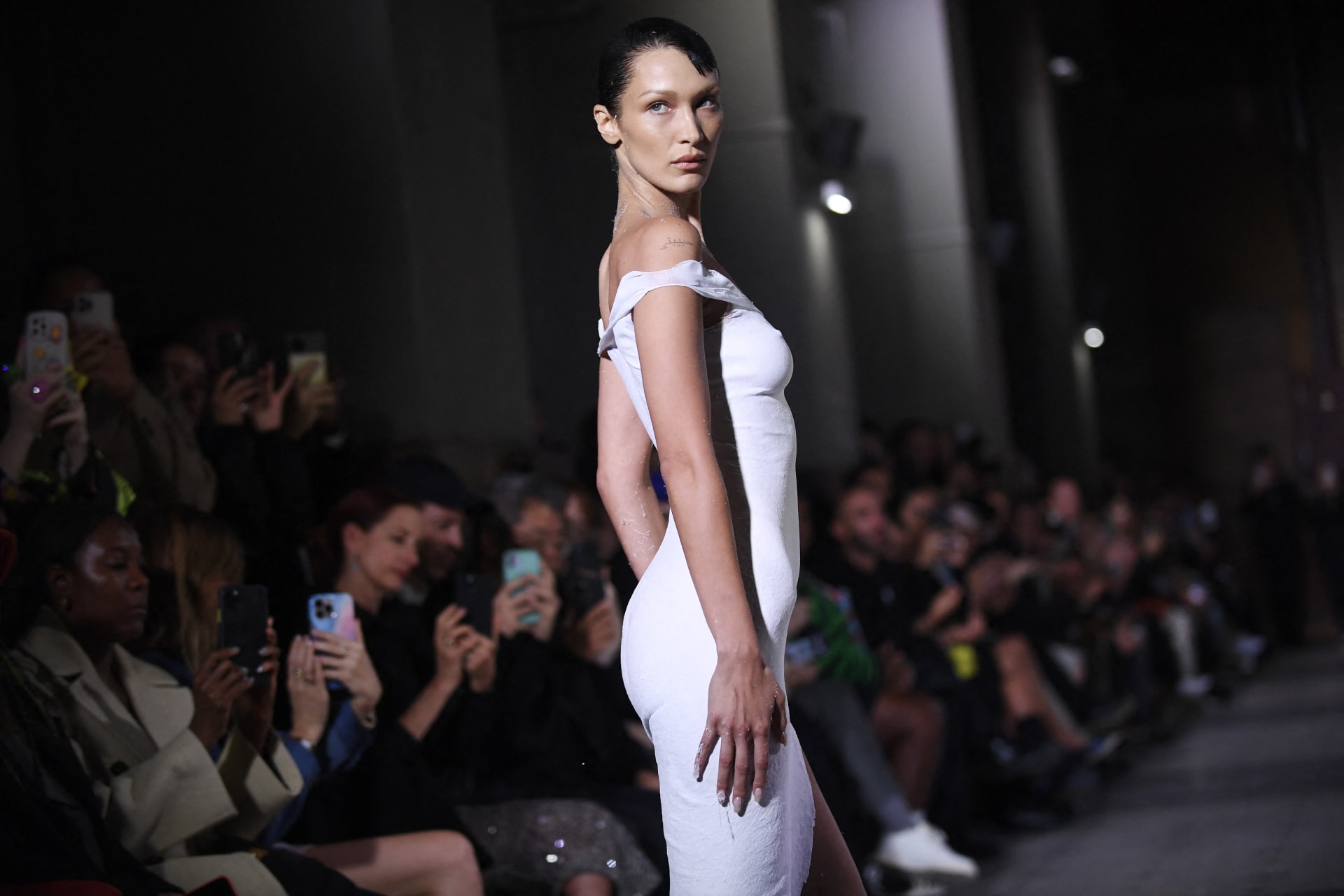 Brand Coberni shared a video of the positive process of making the dress through its official account on "Instagram", and expressed its gratitude to Hadid and Torres.
"Thank you, Bella Hadid, for this magical moment that will be etched in our minds and hearts forever," the brand wrote in the post. "We are so proud of what we have done together. None of this would have been possible without Manel Torres, and his talent."
The model shared several photos of the dress through her official account on the "Instagram" website.
Many of Hadid's followers were surprised, as commenters described the show as "iconic" and "an unforgettable historical moment."