BMW is returning to its old logo, many people will no longer even remember its appearance
yesterday | Petr Miler
Not so long ago, BMW unveiled a new concept of its logo that goes hand in hand with modern trends. But for 2022, there will be a change that is heading in exactly the opposite direction, and the carmaker is thus reminiscent of a significant milestone.
This spring, BMW said goodbye to its existing logo and replaced it with a new one. It is not explicitly a revolution, but rather a kind of evolution towards such modern, simple symbols today. We consider logos conceived in this way to be cheap rather than simply beautiful, but everyone has to judge for themselves. Either way, the novelty has not even reached the vast majority of serial models, and we have another change.
It definitely does not move towards modernity, moreover, it is not permanent. Next May, BMW will celebrate the 50th anniversary of the founding of Motorsport GmbH, which in 1993 was renamed M GmbH, which it remains to this day. This is an important milestone for the Munich carmaker, so in the case of eM models, M Performance types and ordinary cars with the M package, it will return to the old logo, which makes the tricolor of the sports division (for some, now exclusively marketing …) stand out.
The old-new logo will be available all year round for cars ordered from January, but first for those with March production, so that the handover date is at least close to the May celebrations. As you can best see in the photos below, the emblem consists of the use of a smaller version of the classic logo "wrapped" in a white field with the now traditional tricolor, which first appeared on the M1 model in 1978.
To top it off, the models in question will also be available with "iconic" and "otherwise historically significant" shades of paint, such as Dakar Yellow, Fire Orange, Daytona Purple, Macao Blue, Imola Red or Marina Bay Matte Blue. These varnishes refer to various eras of the early 50-year history of Division M, and you will know some of them well in recent decades.
Let us add that BMW will not only celebrate at the expense of its customers' wallets, but also with new models. The new M3 station wagon or top SUV XM is coming. So there is something to look forward to, even though in the case of the logo itself we have the feeling that only great traditionalists will dance over it.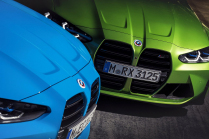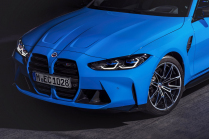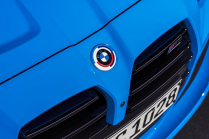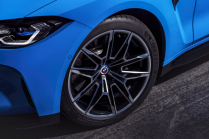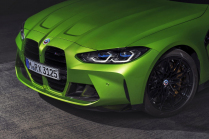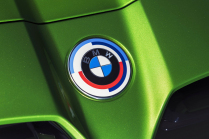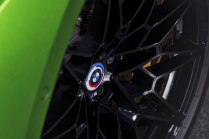 BMW will return to the logo it used several decades ago to celebrate the M-Division's 50th anniversary. However, only in the case of the cars affected by division M and only next year. Photo: BMW
Zdroj: BMW
Petr Miler
All articles on Autoforum.cz are comments expressing the opinion of the editors or the author. With the exception of articles marked as advertised, the content is not sponsored or otherwise similarly influenced by third parties.
.