Kontich
–
A signal car ran out of police in Dunkirk on Wednesday. The car, a black BMW, eventually crashed 170 km away, along the E19 in Contich. The driver was arrested (38). A witness filmed a chase on Linkeroever and his dashcam.
sare, nelo
Wednesday, May 11, 2022 at 6:34 p.m.
The chase began Wednesday afternoon in Dunkirk in northern France. The car, a black BMW with a German license plate, was reportedly stolen. When police wanted to proceed with the check, the driver fled. Chased by East Flanders road police, the driver drove across the E40 towards Ghent, where he managed to escape the police.
"The car was spotted again on the E17 in Kruibeke, in a parking lot at the gas station," said Kristof Aerts in the Antwerp public prosecutor's office. "There, the Antwerp road police and the Antwerp police area took up the pursuit."
Dashcam
The vehicle was driven from Zwijndrecht on the ramp on Linkeroever. A witness was able to film the hunt on Linkeroever with his dash camera. The foot shows a black BMW racing past, followed by a police car a few seconds later.
(Read more below the pictures.)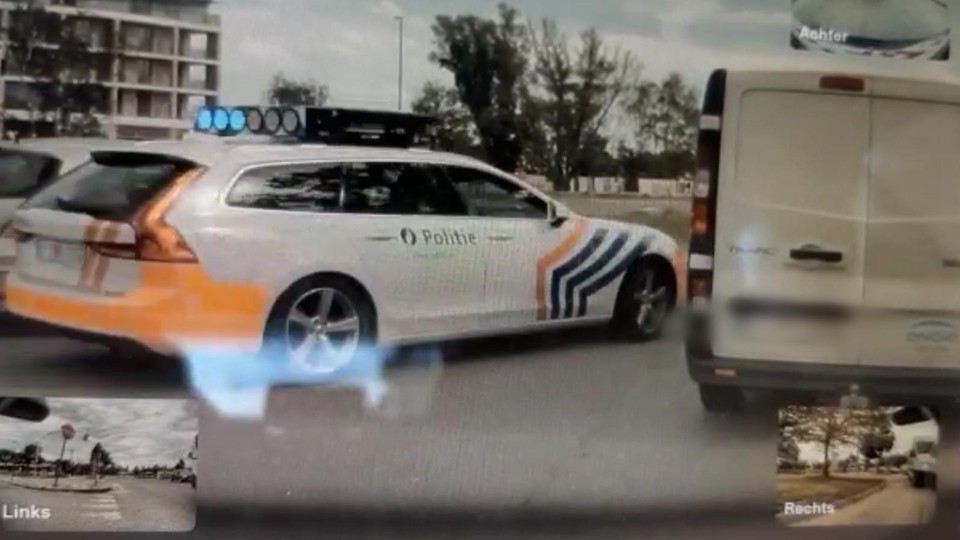 "During the chase, the driver hit several vehicles, both civilian and police," says Aerts. This also applies to the Linkeroever ramp, in the direction of the Antwerp Ring. Firefighters came on the scene to clean the glass and oil. No one was injured. The driver crashed near Kennedy's tunnel.
The BMW took the E19 exit towards Brussels. Where he finally crashed near Kontich. Just before the exit from Kontich, the driver hoped that the police would take a former exit. What he did not expect is that the road stopped abruptly five meters later, just before a meadow some seven meters below. The car flew through the air and ended up a few meters away in a meadow.
"The driver of the BMW, a 38-year-old man, was arrested on the spot," Aerts said. The man in his thirties suffered several injuries in the crash. He was taken to hospital and will be questioned tomorrow. "