REPORTAGE – Time has stood still on the exhibition which is scheduled to open tomorrow. A textbook case for all museums.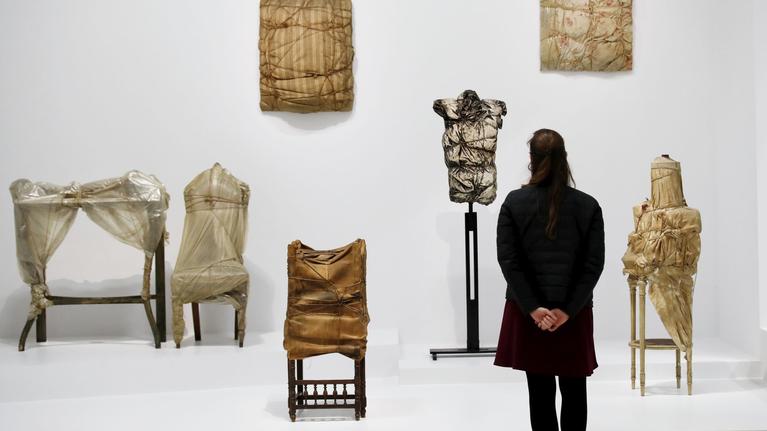 It is the hyperactive and living museum par excellence transformed into a palace for the sleeping beauty. Friday, March 13, while France had not yet officially entered phase 3 of the epidemic, the Centre Pompidou was already deserted, without its enormous customary and international flow. The queues, usually crowded, were empty in front of the temporary entrance installed on Beaubourg Street, the time of the work of the forty-year-old escalator, on the other side which opens onto the piazza de Renzo Piano.
At 6e floor, the one reserved for the biggest exhibitions, Gallery 2 where the exhibition was "Bacon in full"Shelters his long-awaited exhibition"Christo and Jeanne-Claude, Paris! " which was to open to the public on Wednesday March 18 and welcome it until June 15. But, urgency obliges, the exhibition lies there, closed to all, like the abandoned wedding banquet of Miss Havisham in The great expectations from Dickens.
The editing is finished, "all that remains is to refine the lighting,
.