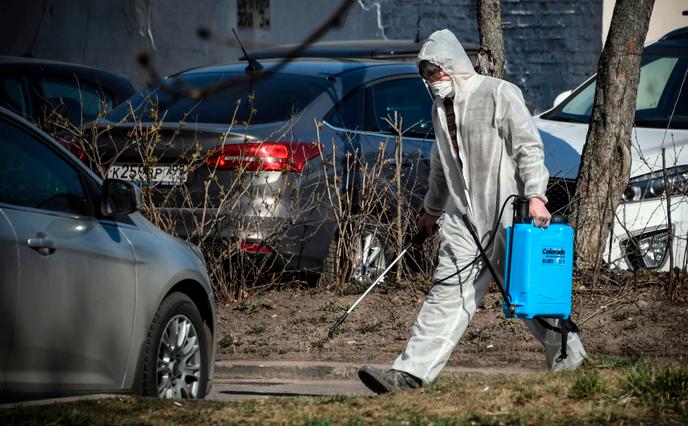 Grandstand. Current questions about the survival time of the SARS-CoV-2 virus, in particular on the surfaces of common spaces specific to urban life – public transport, streets, evacuation networks – echo certain questions dealt with in the field of urban microbiology.
Read also
Coronavirus: disinfect the streets? "Useless and dangerous", according to the Ministry of Health
Continuing the pioneering work of the hygienists of the XIXe century, research projects have been carried out for ten years in order to describe and better understand the microbiological diversity of urban spaces and networks, using the most current molecular methods. In New York, for example, the inventory of bacterial DNA present on objects in public spaces was carried out by a team of researchers from different institutions.
Chemical pollution and heat engines
This work had a significant media impact. The reason: researchers have detected the presence of genomes belonging to pathogenic groups such as Yesinia pestis (plague) or Bacillus anthracis (anthrax) from DNA extracted from metro surfaces, despite the expression of reservations regarding the methodology adopted.
At the University of Lyon, the DNA of urban deposits – residues and dust – as well as runoff water were used as traces to determine the diversity of microorganisms present throughout an urbanized territory and to explain the reasons of their presence. Relations between the abundance of certain DNA signatures of microbial species and chemical pollution linked to industrial activities and heat engines have thus been established.
Similarly, this work has shown that several opportunistic pathogenic species of humans, including one known for its multidrug resistance to antibiotics, have a predilection for urban depots and surfaces contaminated by hydrocarbons.
Read also
Health status in India threatened by antibiotic resistance
Another lesson: the systematic presence of DNA signatures of bacteria indicative of faecal contamination in surface samples. At issue: canine, but also human excrement committed at night, especially in the prostitution areas of the city.
Survival of viruses in water
Another example: in Paris, a project to monitor viruses in surface water has demonstrated that the quantity of human enteric viruses present in the Seine is linked to the seasonal frequency of gastroenteritis in the population. Proof that human waste contaminates our immediate environment, either directly or via our sanitation systems, which are not always suitable for the treatment of this type of microorganism. The survival of viruses in water is also being studied to better understand their dispersion and their dangerousness.