TANGERANG, KOMPAS.com – In addition to displaying a new generation of cheap MPVs, PT Astra Daihatsu Motor (ADM) also brings Terios to the GIIAS 2021 event with new features that make this cheap SUV even more efficient in terms of fuel and exhaust gas.
As is known, in an effort to create fuel efficiency and suppress exhaust gases, some time ago Daihatsu added the Eco Idle feature. In terms of function, this feature works by turning off the engine automatically when the vehicle is stopped, such as when at a red light or when the road is jammed.
Thus, the consumption of fuel can be minimized which also leads to a reduction in the level of emissions, thus making it more environmentally friendly. Daihatsu claims this feature is able to make the Terios 10 percent more efficient when used continuously.
Also read: Total SPK Toyota Avanza and Veloz Reach 1,398 Units
Previously, Anjar Rosjadi, Marketing Product Planning & Service Parts Division Head of PT ADM said, to reduce exhaust emissions produced by Terios, in general it follows from the efficiency of suppressed fuel consumption.
Daihatsu Terios Eco Idle
Get information, inspiration and insight from email you.
Register email
However, everything also depends on how you drive and the type of fuel used. Because even when using Eco Idle it can be more efficient, but if the way you drive tends to be aggressive, the results will be the same.
"If the fuel is more efficient, the CO2 will automatically follow the ratio, yes. So now it has gone down quite a bit, but if you hope to reach 20 percent it is difficult. Also, keep in mind that the type of fuel and driving style also affect, so there are many factors, " said Anjar.
It doesn't stop there, as one of the products that are included in the top three sales of Daihatsu, there are already several other additional features that are also embedded, even becoming standard devices on all its variants.
Starting from anti-lock braking system (ABS), electronic brake-force distribution (EBD), vehicle stability control (VSC), emergency stop signal (ESS), dual SRS airbag, until hill start assist (HSA).
Also read: Stop Selling, 22 Years Journey from Karimun Kotak to Wagon R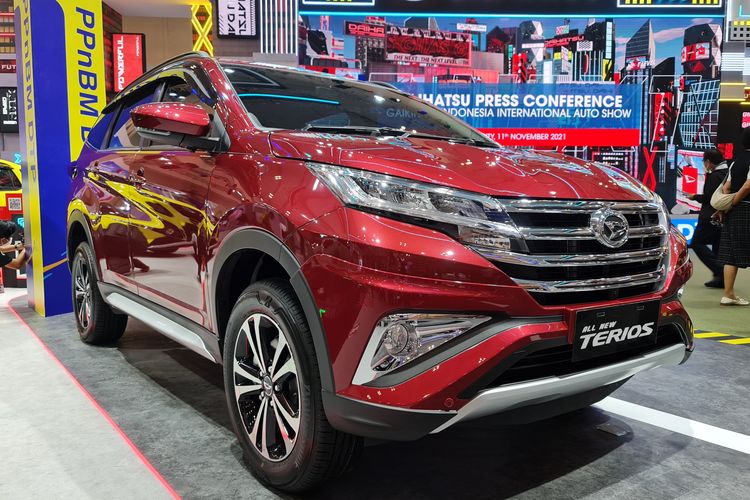 Daihatsu Terios Eco Idle
"Terios is ready to become "DNA" for the Indonesian people. All New Terios, Daily New Adventure," said Budi Mahendra, Marketing Product Planning Division Head of PT ADM, in his official statement, Saturday (20/11/2021).
Daihatsu itself priced the Terios with a 100 percent PPnBM incentive. Starting from Rp. 205.1 million to Rp. 255.6.
Get updates news of choice and breaking news every day from Kompas.com. Let's join the Telegram group "Kompas.com News Update", how to click the link https://t.me/kompascomupdate, then join. You must first install the Telegram application on your cellphone.
.