Research by the International Data Corporation (IDC) shows that worldwide hardcopy Peripherals (HCP) supplies have skyrocketed. The increase in demand is due to the pandemic, which has caused the rapid development of distance learning and teleworking platforms.
IDC statistics cover sales of various types of traditional printers (laser and inkjet), multifunctional devices, and copiers. We are talking about the technique of the A2 – A4 formats.
In the first quarter of this year, 25.5 million printers were sold worldwide. This is 19.3% more compared to the first quarter of 2020, when deliveries were equal to 21.4 million units.
If we consider the industry in monetary terms, the growth was 10.8%. The result of the first quarter of this year is $ 10.9 billion.
The leading market player is HP Inc. with a share of 42.4% in piece terms. Epson is in second place with 19.4%, and Canon Group closes the top three with 18.5%. This is followed by Brother and Kyocera Group, whose shares are 7.2% and 1.8%, respectively.
Thus, the top five suppliers control almost 90% of the global market. All other manufacturers collectively hold only 10.8% of the industry.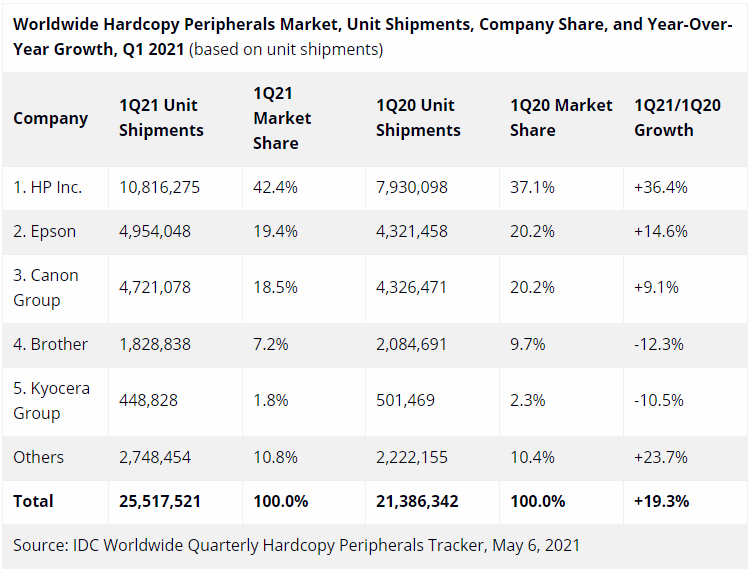 If you notice an error, select it with the mouse and press CTRL + ENTER.