Guayaquil's funeral services are overwhelmed. The authorities are overwhelmed by the crisis.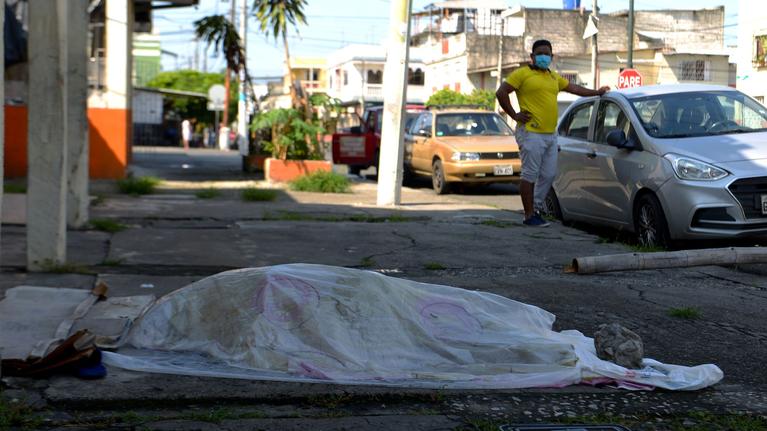 In the streets of Guayaquil, Ecuador's second city, blue or black tarpaulins cover corpses left on the sidewalks. At the bend of a street, we find coffins. Often they are wrapped in plastic wrap to prevent the smell of putrefaction.
Many residents testify, with supporting images, of the difficulty of preserving the body of their loved one for sometimes five to ten days, the funeral services being overwhelmed. "The smell is unbearable, testifies Tonio in tears. It's been nine days since my mother died. Nobody comes to get it. " Some finally decided to take the body to the street to make their accommodation liveable.
I opened several bags with the names of men, when they were women … Where is the dignified treatment promised by the government?

Guillermo Enriquez, in the local daily Expreso
A father and mother with three children are seated in front of their house. Behind the grid which delimits the entry, we see a body wrapped in a black plastic sheet. Two fans circulate the air. "We can't stay inside anymore. The smell is terrible "says the father. In the parking lot
.