Radio and Television of Slovakia (RTVS) will broadcast the premiere of the film Report on Wednesday, January 26 at 8.30 pm at the Unit. The film will be viewed by director Petr Bebjak, based on a book by the autobiographical novel What Dante Didn't See by Alfred Wetzler, on the eve of International Holocaust Remembrance Day. They will also commemorate these events with further broadcasts.
Photo: DNA Production

Actor Noël Czuczor (Wednesday) in Petr Bebjak's film The Report.

On April 7, 1944, Alfred Wetzler and his younger prisoner Vrb managed to escape from the strictly guarded Auschwitz death camp. The goal of the escape was not to save one's own life, but to prevent the deaths of thousands of people. After a deadly journey, they arrived in Slovakia, where there was a report of genocide. It reached the secret paths of Winston Churchill and Franklin D. Roosevelt and intervened in the development of World War II. This is the story of the film Report.
The film features several actors for whom acting in the Report represented the need for perfect preparation, not only mental but also physical. One of the protagonists, Noël Czuczor, lost 18 kilograms for his role, his colleague Jan Nedbal up to 50 kilograms. "For about two months I ate one small meal a day, smoked 30 cigarettes and when I was hungry I had coffee," recalls a representative of a Franciscan priest.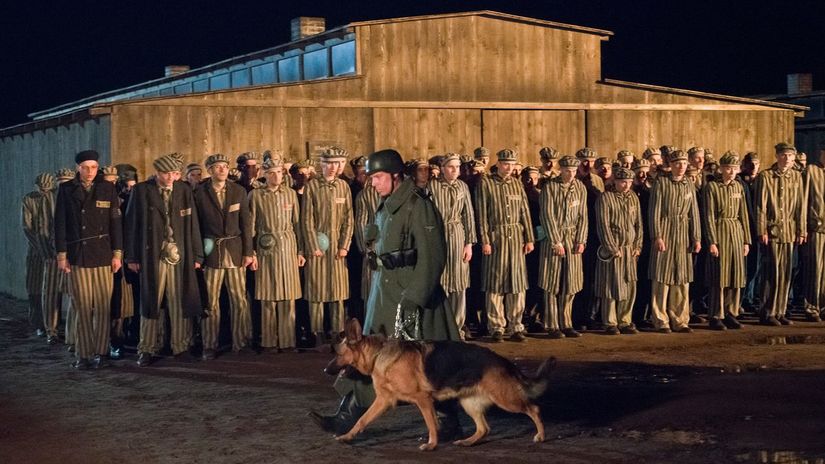 Photo: Sprava.sk
Report 2 Shot from the movie Message.
The main characters, Valér and Fredy, were played by Noël Czuczor and Peter Ondrejička. It was a unique experience for both of them. "An actor often wants to understand, to understand the character he is portraying. Even though the character is completely different from himself. But how can you understand something as extreme as not knowing whether you will live to see dinner or the next morning? You can't really understand that, "says Noël. His colleague Peter Ondrejička thought mainly about the heroism of Wetzler and Vrba. "It simply came to our notice then. Their aim was to save all the others who were experiencing it or had yet to experience it. "Their humanity is admirable at a time when she was short," said the actor.
RTVS will dedicate its broadcast to the International Holocaust Remembrance Day in the following days. For example, it broadcasts a documentary about the fate of the Jewish family of artists When the Devil falls in love, the documentary Righteous about Slovaks who helped Jews during World War II, but also the feature film St. Elizabeth's Square, the tragic love story of a Slovak boy and a Jewish girl during World War II.