The two facets of the Finnish musician, between opera and symphony, will be on display at the 71st edition of the Aix-en-Provence Festival.
Subscribers article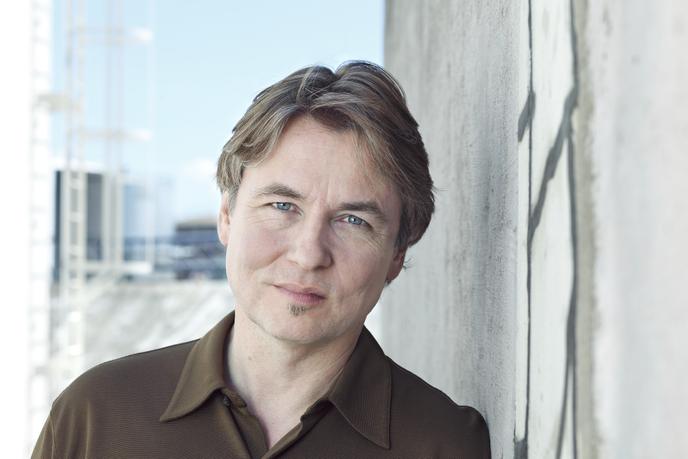 Pbad for a Finn! " Such was the reaction of György Ligeti after the discovery of a piece by Esa-Pekka Salonen on a record given to him by the young musician at the dawn of his international career in the 1990s. The Finn, with the double cap Chef and composer, who will turn 61 on June 30, admits he often thinks of the Hungarian master. As well as to his Polish counterpart Witold Lutoslawski, of whom he had, in the past, carefully analyzed the Symphony no 2 to the point of detecting some mistakes in the score and to report them to the author.
As malicious as Ligeti, Lutoslawski retorted: "If you do not become a conductor, you'll be a good proofreader. " Esa-Pekka Salonen became a conductor, and not least, a maestro of the caliber of a Simon Rattle, acclaimed in the classical repertoire and claimed for contemporary creation. Ligeti and Lutoslawski benefited from it, as did his friends Magnus Lindberg and Kaija Saariaho, from the same "golden generation" of Finnish musicians.
A great virtuosity
After studying composition at the Sibelius Academy in Helsinki with Einojuhani Rautavaara, apostle of aesthetic openness, Esa-Pekka Salonen continued her training in Italy with Franco Donatoni, then perfected with Niccolo Castiglioni. The freedom of music advocated by Rautavaara, Salonen found her in California on the occasion of her first important position. Musical director of the Los Angeles Philharmonic from 1992 to 2009, the maestro with spectacular gestures delivered from afar and a few pages of his own – THE Variations (1996) Insomnia (2002) Wing on Wing (2004) – before returning to Europe, London, as principal conductor of the Philharmonia Orchestra (a position he still holds today) and in Stockholm as artistic director, from 2003 to 2018, of the Baltic Sea Festival.
Article reserved for our subscribers

Read also
Death of the composer Einojuhani Rautavaara
In 2016, Salonen inaugurated a five-year partnership with the Finnish National Opera. Opera … The genre that always inspires the conductor but regularly flees the composer. The Festival d'Aix had hoped for a lyrical book from him for his 2001 edition but the director Peter Sellars did not like the booklet of the Danish Peter Hoeg. If Esa-Pekka Salonen did not abandon the project of writing an opera, perhaps one day with the participation of the soprano Karita Mattila, which he will lead this year in Aix in a new production of Grandeur and decadence of the city of Mahagonny (Kurt Weill), he continues to compose orchestral works requiring great virtuosity, as in the Cello Concerto (2017), which will be given in French production under his direction, on July 10, by Truls Mork and the Philharmonia Orchestra.