Many public servants are at home, and videoconference meetings sometimes hold surprises.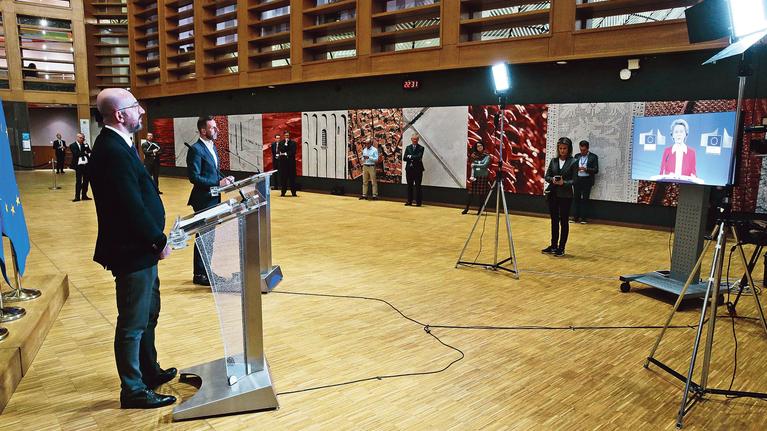 In Brussels
This is one of the countless consequences of coronavirus on the EU. And, above all, an incredible challenge for European leaders, diplomats, officials, MEPs and journalists who usually live in a vacuum, confined together in what is called the "Brussels bubble"
Since mid-March, the Union has been operating almost exclusively through interposed screens and telephone calls. In the three institutions, which employ some 40,000 people in total, officials whose activities are not considered essential have been sent home. At the Council, a few dozen people, out of the institution's 3000, still come to the office. On the front line, the IT staff responsible for overseeing the systems under severe strain with the increase in off-site connections. At the Commission, members of the Commissioners' offices take turns every other week. There are weeks A and weeks B.
Every day, the president of
.