Minutes after the results were announced, shares of Meta Platforms or Facebook fell by 25 percent. It represented more than 200 billion losses, making it the largest fall in history. At the same time, the portfolio manager of J&T Investiční společnost Michal Semotan bought shares in the same company. "Facebook is really not overpriced at the moment. And large banks also predict further growth, "says a man who participates in the management of the wealth of the richest Czechs and Slovaks in an interview for newstream.cz.
Facebook has become one of the symbols of the decline of the technology sector on the stock markets. Where are the roots of his fall?
Of course, this is complicated and has many more dimensions. Let's start with the results in the Big Tech sector. Most companies, such as Google, Apple, Amazon, and indeed IBM, have shown fantastic results. Facebook was unable to follow this wave, and this was a huge disappointment among investors. Only then did everyone start looking at the reasons for the relatively poor results. But the initial shock was in Facebook's very results and inability to live up to expectations, or at best to beat them.
So is it a punishment for the current activity, or even a reduction in expectations about the functioning of Facebook?
Cooling in the outlook has also played and continues to play a role there. Interestingly, during that first day and the following trading sessions on Facebook, there were huge volumes. Some 15 or 20 million shares were commonly traded, jumping to 190 million the day after the results were announced. When you multiply that by the price of that stock, they were crazy amounts. And it still sticks to four times its original values. It is evident that even big players closed their Facebooks. This is no longer a retail matter, but an institutional one.
Zuckerberg under pressure. Facebook has lost profits and no one trusts the legendary metaverse
Company news
Due to the pandemic, Facebook's advertising revenues are falling, and according to the company's management, the contracting authorities have reduced marketing budgets. However, analysts point out that competing Google, for example, does not have these problems and is more of a Facebook problem. The share price of the social network has collapsed.
Read the article

Expensively bought hesitation
Do you think they'll let it fall and then rejoin?
There is currently no consensus on this. I deliberately pulled out the latest recommendations, which are from SELL to STRONG BUY, target prices from 220 to 460 dollars. In short, everyone reads the situation of Facebook and its current position a little differently, while they all saw the same results. It turns out that the markets are really very volatile and punish any hesitation.
So what future do Facebook markets predict?
This is perhaps the biggest paradox. Because although everyone has experienced the huge drop in stocks, even for this year, 2023 and 2024, the big banks of Facebook still predict sales growth of 15 to 20 percent, similar growth in EBITDA, the downward revision of the numbers is in units of percent, between -2 to -5 percent. In my opinion, the price drop of 30 percent or more does not correspond to this.
To the very condition of Facebook. So what were the main reasons for the problematic results and prospects?
One of them is the growing competition, especially from TikToku, there have certainly been growing problems with the handling of data by some clients. In particular, it is the new Apple users who must actively give their consent to the use of data. Furthermore, Facebook faces major disputes with Europe, for example over user data. These negatives have accumulated and the result is negative expectations.
One of the possible problems is also the transformation of Facebook into Meta Platforms and doubts about the direction towards the so-called Metavers.
Yes, many investors doubt the return on Facebook's move to virtual reality. And they have no wonder. This thing will cost a lot of money and the prospect of profit in the next two or three years is probably none. Although I have no idea how long a return to expect for a similar change. I think that Facebook will go in the direction of current games, so it will offer these new services basically for free, but you will have to buy all the improvements. Plus, of course, it will crush third parties in advertising. However, when this model turns into profits cannot be predicted in advance. But I believe it will turn into profit. I can't evaluate it, but they have to know if they're heading the way people want. And when I talked about it with my 17-year-old son, I think so. There is a tendency to close in the virtual world among young people. And the pandemic hastened it a lot, because it became the new norm. And it is with these technologies that they associate pleasant feelings. They expect nice experiences there.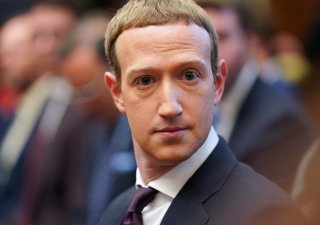 Mark Zuckerberg: The antisocial that connected the world
Leaders
Mark Zuckerberg lost $ 29 billion in a single day as shares of his social network Facebook depreciated 26 percent. For the first time since Facebook went public, Zuckerberg left the prestigious club of the ten richest people on the planet. Can a still young businessman still withstand the pressure that will now be hitting him even more than before?
Read the article

Facebook shares are not overpriced
It is true that the Fortnite gaming environment has shown the direction of entertainment.
Exactly. There are concerts, exhibitions, people meet there, communicate… So I would not doubt profitability, just about that time. In fact, at the start of Facebook, no one knew much about what they would make money on. And today, its sales are nearly one hundred billion dollars, moreover, with tremendous profitability, because it is not a factory with high costs.
After all, you wrote on Twitter that you still trust Facebook, your recommendation remains on BUY, and you even bought it.
Well, with the fall of prices, Facebook became a really interesting title, for example, the P / E ratio (share price and profit – editor's note) reached somewhere around 15, which is really low for technology companies. These are already levels where you can't talk about an overpriced stock, which was what was said on Facebook. Especially when you compare it with other sexy tech companies, such as Netflix, it's really different.
However, Facebook was just one of the stories of the current earnings season, which brought a brutal drop in stocks.
Yes, those three weeks in January were really "ugly". The indices fell by ten to fifteen percent. Some securities have been minus 30 percent since the beginning of the year – especially those that do not generate a profit. Of course, the market demanded some correction in anticipation of rising Fed rates, but thanks to the overall good earnings season, it calmed down.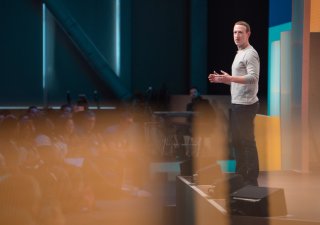 How to get rich? By moving real money into the virtual world and back
Money
On one side of the wallet crushes inflation. On the other, the phenomenon of cryptocurrencies with bitcoin in the lead caused many people to get fabulously rich. And it will get richer, because the world's big investment money will start to go into building virtual worlds, as the analysis of newstream.cz shows.
Read the article

Do you think that there will be no further decline? Is the expected rise in rates already taken into account in current prices?
Some more decline can be expected, more from the nervousness of what will happen. With the approaching rate decision, we can expect higher nervousness and a decline in stocks. The consensus is currently growing by 0.25 percent. But if the Fed went a 0.5 percent one-off, it would be a sign of a more aggressive policy, which would certainly affect stock prices.
So is it expected that the Fed will go one percent this year with four increases of 0.25 basis points?
Yes, but if it was 50 basis points in the beginning, it wouldn't stop at number one. And it's not as unlikely as it has seemed so far. But I must admit that the Fed is really great in its performance and is always able to time and communicate its steps well. There is no frightening of investors or absurd steps, such as growth of a whole percentage. Thanks to this, it can easily happen that they will go up by 1.5 percent this year and it will not be a shock and you can live with it.
How is the portfolio maneuvered at such a time? It's probably nerves when the index falls steadily by a few percent.
It was really quite nerves. And we expected a correction. But that speed is always greater than you want to expect. It's really like a roller coaster, when the profits you build up slowly fall into the dill within a tenth of the time. In such times, the market is very fragmented. You have sectors that are squirting, and conversely, those that are falling apart are happening.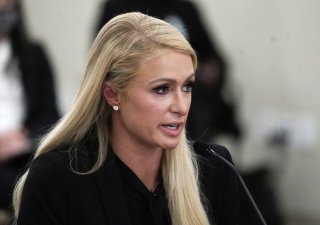 Paris Hilton's controversial diva reports return. He is a world guru in the NFT
Enjoy
The celebrity, who "never did anything", once again showed a great feeling for the future business. It entered the non-fungible token segment in 2017 and is currently one of the market leaders in digital images. Parts of her collection are sold at the world's most prestigious auctions.
Read the article

The time for fast-growing stocks will come again
So which ones are sprouting?
These are, for example, value stocks, such as telecommunications, infrastructure. For example, the Spanish Telefónica, the British Vodafone. But it is always temporary. It was these stocks that have been beaten so far, everyone wanted the rapid growth of tens of percent. At present, they are happy for the gradual growth and holding of value. But in the end it will turn around again and they will want growth titles again.
Will there be any major difference between US and European stocks? I mean in the context of rates, because the ECB, unlike the Fed, does not plan to increase rates this year.
Protentokat, I think it could have an impact. But unfortunately, a possible conflict between Ukraine and Russia will have a big impact on European markets. So those differences are badly predicted.
Michal Semotan
He has long specialized in equities and, as a portfolio manager at J&T, manages equity funds. He has been active on the capital markets since 1997. He joined J&T in 1998 and worked in the financial markets, first as a broker and later as a head of trading on the stock markets. He has been working for J&T Investiční společnost since 2012. He is a graduate of the University of Economics in Prague, Faculty of Finance and Accounting, majoring in finance and holds a broker's license. In his spare time, he enjoys family, travel and sports. His great passion is cars and following new trends in the automotive industry.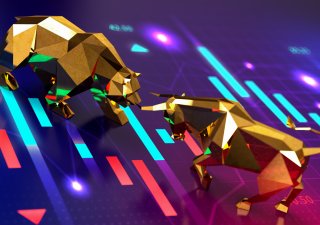 Rinsing on stock exchanges. Investors expect a Russian invasion of Ukraine
Money
At the beginning of the week, the vast majority of European stock markets came under pressure, including the Prague floor. Nervousness on the stock exchanges stems mainly from reports of a possible Russian invasion of Ukraine, which according to some sources should take place this week.
Read the article