Have you always dressed up for the first play? What caused this?
Each era has its own dress code, some of which are unwritten, but very clear. It was decorated in one way in the 19th century, in another – in the 20th century. at the beginning or in the middle, the traditions of going to the opera during the Soviet era are different from today, etc
The 19th century at the end of the 20th century at the beginning, what is suitable for what occasion, what and where could be put and what could not be clearly defined. Everyone knew the rules about how to dress, and they obeyed those rules. Fashion, although it seems breezy, is a reflection of our lifestyle, economy, culture, history and even climate conditions. All events are reflected in fashion, because clothes are not separated from life.
The Opera and Ballet Theater has always been a prestigious venue for dressing up, not to mention premieres. The elite gathered in the first performances of all countries, it was an exceptional opportunity to dress up. He clearly defined what a man should look like and what a woman should look like. It is customary to go to the theater wearing only formal, formal, evening dress, women usually wore fancy evening dress. It was not uncommon for women to be upset with them just for one evening.
In interwar Lithuania, even for photos, people specially dressed and decorated themselves. Peasants used to dress up for a photo shoot in a way that today people don't even go to the opera anymore. Such a desire to dress is understood and explained: there were some entertainments and celebrations, images remain in the photos for a long time, so great attention was paid to clothes.
Paradoxically, we live in a time where every day seems like a holiday. We have more and more opportunities to dress up, but we want to dress up less and less…
We live in the so-called post-postmodern, anthropocene era, metaglobalism, virtual world, when everything is mixed, fragmented, and loses its value. We no longer emphasize the holidays, so we no longer put in the effort to decorate. Sweaters are also found at the Metropolitan Opera – there are a lot of visitors there. But if a first opera is no longer a holiday, if a wedding is no longer a holiday, then what is a holiday? When and where is the right time to celebrate and dress up?
I noticed that young people are not close to the evening style of clothes. Maybe because there are rarely dress up occasions (especially school proms) where you have to follow some dress code. I know from action that today's youth need to remember how to dress for the theater or for other occasions, they must be encouraged to dress up. After all, it is the young generation that brings all the innovations in fashion. nonetheless, for most young people today, the classic, evening dress style seems like rocket science, even though it is the springboard and foundation for most other styles. And while virtual reality has not completely taken us over, classic and evening wear is still popular around the world.
It's strange to remember now, but in my youth, like most of my friends, I used to take my shoes to the Opera and Ballet Theater in a bag to change them – it was a matter of course. Today we don't see it anymore and we don't need it anymore, but we can try to create a celebration for ourselves and give another meaning to the devalued events, especially the first opera.
Many people have heard about the dress code black tiesame grit…
I noticed that the specified dress code restricts people, squeezes them into frames, and after all, no one wants their clothes to become a headache. These codes are especially scary for people who cannot afford luxury clothes: the more luxuriously one wears, the worse the other feels. But strict black tie there are more obstacles to fit in our society: the time spent to find the right clothes, the weather conditions – the tuxedo needs the right clothes, shoes, etc. Therefore, nowadays the dress code is relaxed, not so strict, it allows you to interpret them in your own way, adapting to your personality and lifestyle. In the case of the contract black tie can be seen as formal wear: an evening suit (black) for men, a cocktail dress or evening trousers or skirt wear for women. I think that such a task can be overcome by everyone.
Social segregation in Lithuania is still great, so showing your wealth through clothes is a sign of poor taste. For me, the Scandinavian style is more acceptable, when the wealth does not appear at all (smile). Empathy, sympathy, solidarity and the environment are still sorely lacking in Lithuania. Therefore, when decorating, you should think about how others around you will feel, if they will not be constrained by too much luxury and if you will not feel constrained yourself.
Photo gallery:
The opera and ballet theater could be a place to dress up for more than the premiere. How should you dress?
The most important thing is that a person feels positive in the environment and among the people around him. It seems to me that the Opera and Ballet Theater is a place where people of all generations and walks of life feel very comfortable. perhaps black tie it is not worth asking strictly, because it would be acceptable for many people, it would be enough to indicate "Evening set" on the tickets or invitations. And set evening already allows you to improvise. For those who aren't going to invest in fancy new clothes, I'd advise you to take out the nicest, fanciest clothes in your closet, clean them, make sure they're the right size, and you're positive to go. It is not necessary to wear a long evening dress with open shoulders – an evening dress will suffice. A dressier pantsuit, jacket, blouse – anything casual is also appropriate. Unusual accessories that you do not dare to combine every day can also sound great in the theater. Clean shoes and boots are a must, which often become a challenge in our climate. If you go as a couple, the clothes should match each other, respond to each other. If you're in an evening dress and your partner is in jeans and a jumper, you'll both feel awkward.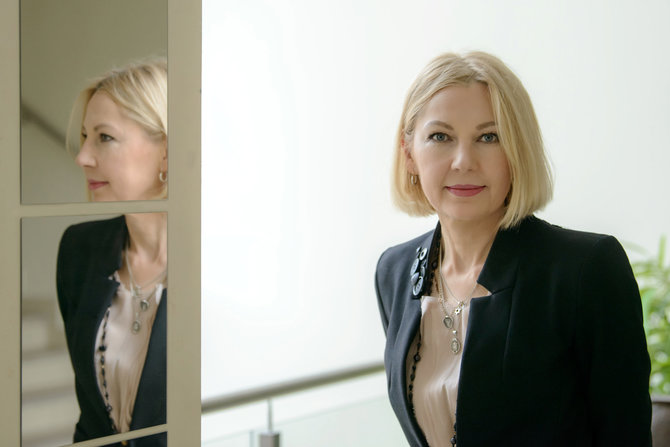 Photo by Martyn Aleksas/Renata Maldutienė
In any case, I encourage you to dress up for the opera and ballet theater. Of course, the theater welcomes everyone, but let's honor others with our clothes. Because dressing is mainly an internal attitude. When we dress, we show respect for the performers, the theater and other spectators. And we feel better. In this sense, fashion can create a miracle.
Let's invite you to enjoy life, after all, everything is so temporary and fragile. Sometimes I remind myself that it is worth celebrating holidays or dressing up, if not for yourself, then out of respect for those who do not have this opportunity. I remember my ancestors, grandparents, who fought for the future of the country, for the opportunity to be free and celebrate life. So let's pull out our best from our closets and dress up!