Gorshkov had to wait ten months before he could take this photo. This is the only area in the world where this tiger species still occurs. The Siberian tiger is almost completely extinct. Gorshkov's dream was to capture the symbol of Siberia on camera.
For the 56th edition, 49,000 photos from 86 countries were submitted. At the launch in 1965 there were 361. These images also won prizes:
Seventeen-year-old Norwegian Liina Heikkinen can call herself a Young Wildlife Photographer. Her photo shows a fox devouring a goose and doesn't seem to want to share her booty.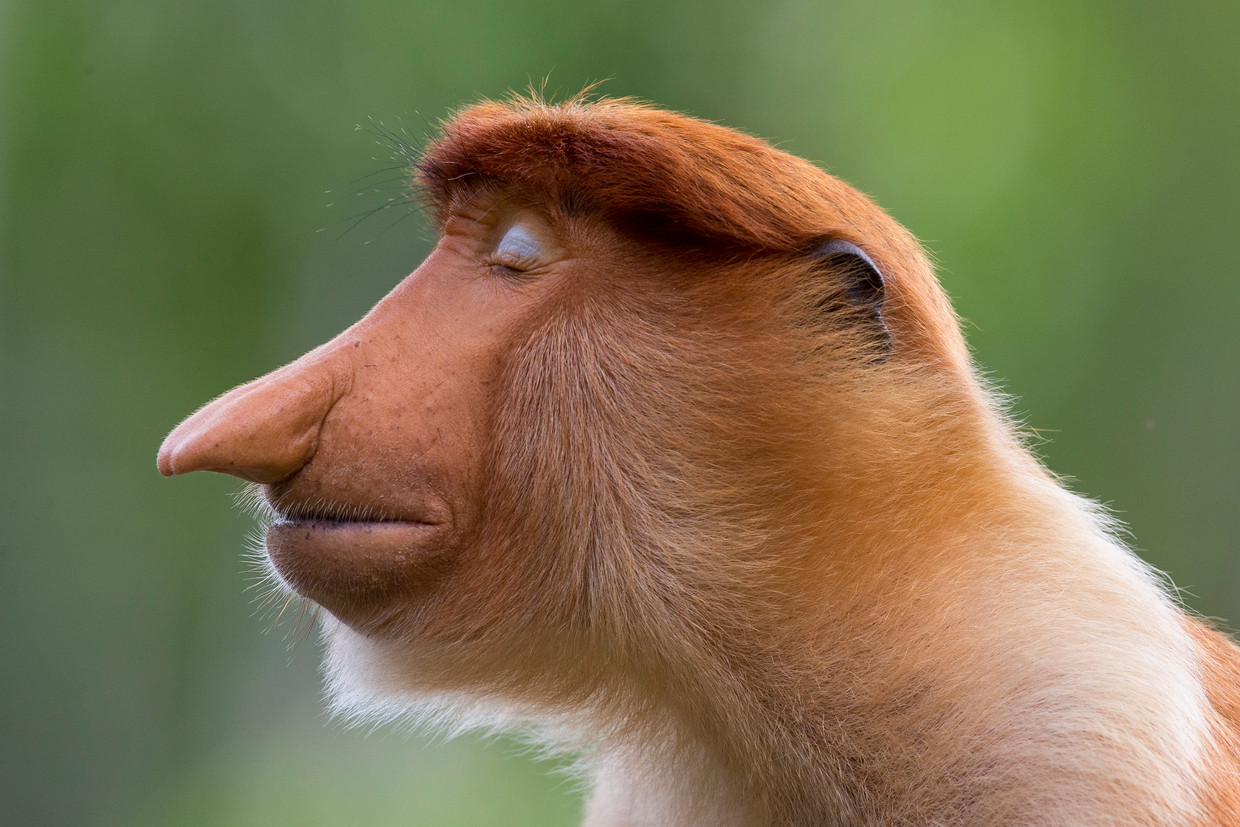 Winner of the animal portraits is this proboscis monkey that seems to meditate with closed eyes. The Dane Mogens Trolle shot it on the Indonesian island of Borneo.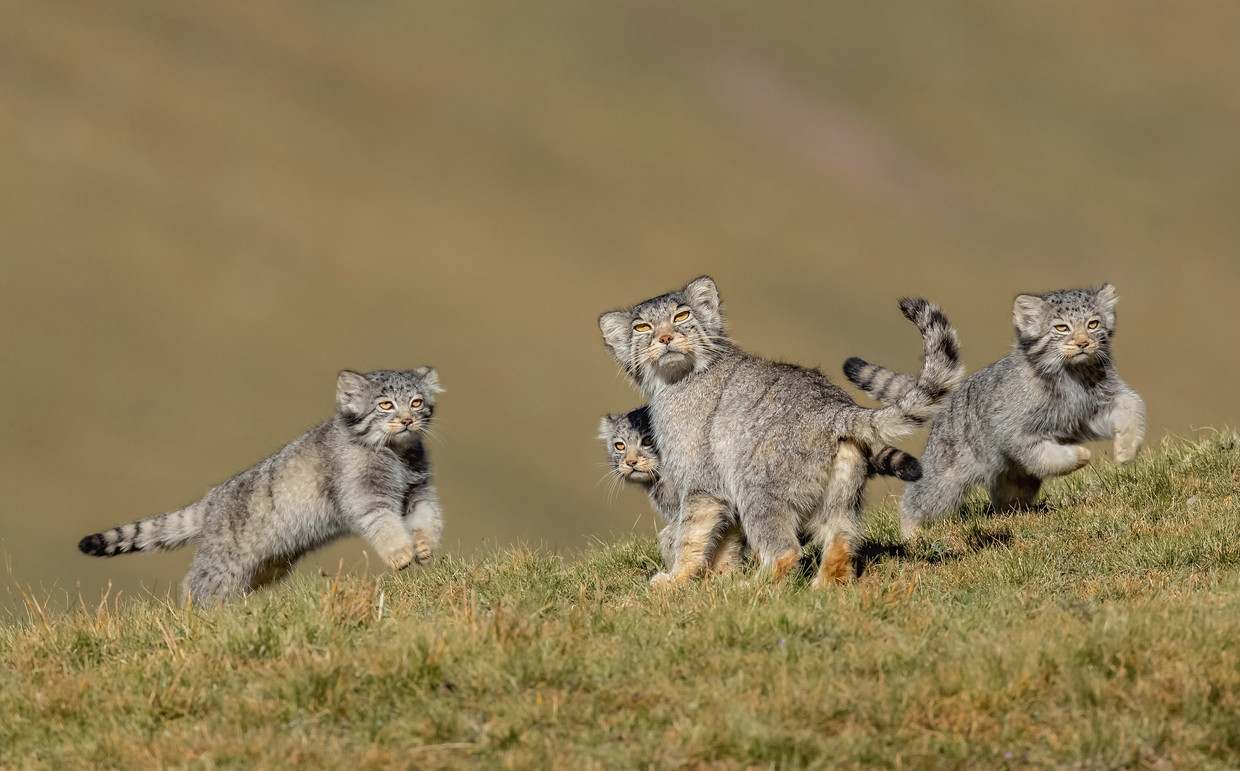 The Chinese Shanyan Li stumbled into the high plains of Tibet after hours of patience on this family of pallas cats or manoules. A mother (center) was hunting with her kittens until she saw a hungry fox approaching. She retired and brought the three to safety. Li won the prize in the 'event' category.
Two Eleonora's falcons – so named after a ruler in Sardinia from the 14th century – are doing their thing. The male supplies his breeding female with fresh prey. The falcons prefer to nest on steep cliffs along the Mediterranean Sea when groups of small birds pass by to hibernate in North Africa. Italian Alberto Fantoni won in the 'Rising Star' category.
Whether they are professional or amateur photographers, people from all over the world can submit their photos for the prizes. The next round will start in the coming weeks. First, the photos chosen by the jury will be on display at the Natural History Museum in London. They then move to various other locations around the world.
The other winners