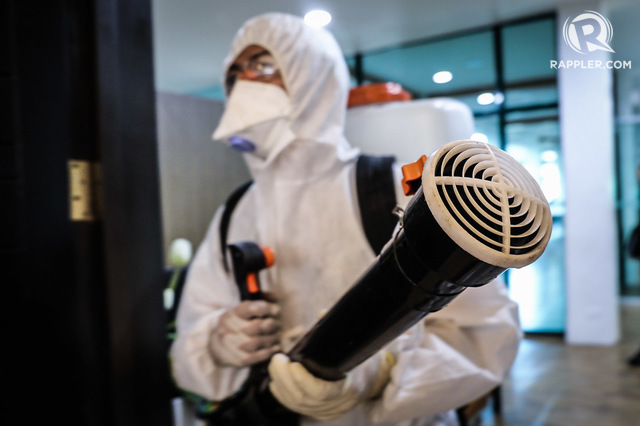 MANILA, Philippines – On Saturday March 14, the Department of Labor and Employment (DOLE) issued additional guidelines for both self-employed and self-employed workers for the duration of the month-long blockade of Metro Manila due to the threat of coronavirus.
The Metro Manila Council also announced on Saturday that from March 15, there will be a curfew from 8:00 pm to 5:00 am throughout the National Capital Region. Exemptions include workers and live "essential" movements of supplies and medical teams.
Here's what you need to know.
1. If you come out of the subway and work within the capital region, or vice versa, you can still be authorized to travel as long as you have the following:
a.) Identity card containing the address of the employee's company / workplace and residence;
b.) Employment certification issued by the company which must indicate the workplace.
2. If you are self-employed, you can still travel to and from Metro Manila BUT you must show proof of economic or economic activity at the border check points. (The labor consultant has not identified the type of documents accepted.)
3. The leaves of absence during the blockade "are attributed to the workers' existing leave credits, if any".
4. The remaining unpaid leaves "can be covered and be subject to the conditions set out in the Dole COVID-19 adjustment program."
5. Production, retail and service establishments are "invited" to remain open during the blockade, but must observe social distances and other safety and health measures.
6. Companies are "strongly encouraged" to put in place alternative work arrangements such as working from home, reducing working days / hours, rotating workers and forced leave.
7. Those who deliver goods such as food and raw materials must be able to enter and leave Metro Manila, but must present proof of the delivery receipt indicating the address of the establishment that will receive the goods.
Labor Secretary Silvestre Bello III ordered DOLE and all its regional offices to "rigorously apply the implementation of this work advice".
LOOK: DOLE's additional guidelines for the Metro Manila blockade. Highlights: workers must provide ID and COE to be able to enter and exit the subway. Self-employed workers can also do this, but they must provide evidence of activity or activity. @rapplerdotcom pic.twitter.com/qUGBClcajL

– Lian Buan (@lianbuan) March 14, 2020
– Rappler.com
.