He was to appear on the national team for the first time since December 2019 and wanted to fight for the February Olympic Games in Beijing. However, hockey striker Milan Gulaš will not take part in the Karjala tournament, which will take place this week in Helsinki and Linköping. The disease of České Budějovice was excluded from the game by illness.
The most productive player of the last three extra-league years missed Sunday's Motor match in České Budějovice because of it.
"Milan is ill, he is not feeling well and it looks like he will lose the national team. I don't know the details, but I think that if he doesn't feel like it, it's not fair to other teammates to go there in an not ideal mood, "said South Bohemian coach Jaroslav Modrý.
On the Monday before the afternoon meeting of the national team in Holešovice, Gulaš's national team also confirmed Gulaš's exclusion from the nomination.
Euro Hockey Tour 2021/22: The Czechs will play the Karjala Cup against Sweden
This is not the only change that head coach Filip Pešán and general manager Petr Nedvěd had to make. Due to injuries, the defender of the Nizhnekamsk, Lukáš Klok, will not participate in the premiere tournament of the season. Pavel Pýcha, the quarterback of Mladá Boleslav, replaced him in the nomination.
The 28-year-old Motor offspring of the national team made his debut at the Channel One Cup in Moscow last December. He has two matches for the national team, in the second he against Sweden he also had the first goal.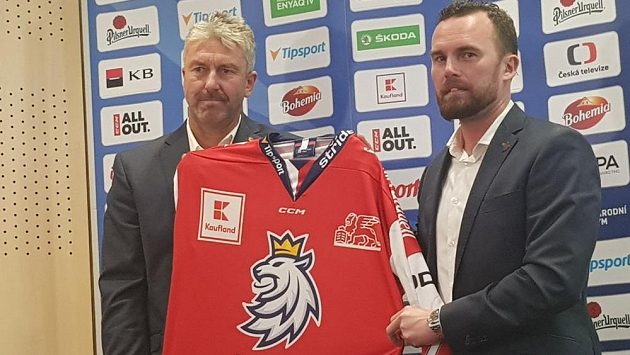 ANTOŠ'S BLADE: Taking Gulas on Karjala? Inconceivable! Nedvěd puts pressure on Pesan
The national team will go to Karjala with three goalkeepers, eight defenders and thirteen forwards.
Pesan's team will enter the first part of the Euro Hockey Tour on Wednesday 10 November at 19:00 in Linköping against Sweden and three days later will play Finland in Helsinki from 17:00. On Sunday, November 14, he will close his performance at Karjala in the Finnish capital from 12:30 with a duel with Russia.
Nomination of the Czech national hockey team for the Karjala tournament:
Goalkeepers
Stepan Lukes (Hradec Kralove)
Miroslav Svoboda (Pilsen)
Petr Kvaca (Liberec)
Defenders
Jakub Jerabek (Spartak Moscow / KHL)
Libor Zábranský (Jukurit / Fin.)
David Sklenička (Jokerit / KHL)
Filip Pyrochta (SaiPa / Fin.)
Dominik Mašín (Ilves Tampere / Fin.)
Pavel Pycha (Mlada Boleslav)
Jan Ščotka (Jyväskylä / Fin.)
David Jiricek (Pilsen)
Attackers
Jakub Flek (Karlovy Vary)
Lukáš Jašek (Lahti / FIN)
Pavel Kousal (Mlada Boleslav)
David Kaše (Sparta)
Michal Repik (Sparta)
Matěj Stránský (Davos / Švýc.)
Ondrej Najman (Mlada Boleslav)
Michael Špaček (FRölunda / Sweden)
Filip Chlapik (Sparta)
Jiří Smejkal (Lahti / Fin.)
Petr Kodytek (Pilsen)
Luboš Horký (Brno)
Matěj Blümel (Pardubice)
.