Closed since March 13, the establishment calls for contributions and invites everyone to send their proposals by email. "Of objects or documents which symbolize, embody, translate your confined daily life". The objects collected will be used to keep track of this exceptional situation.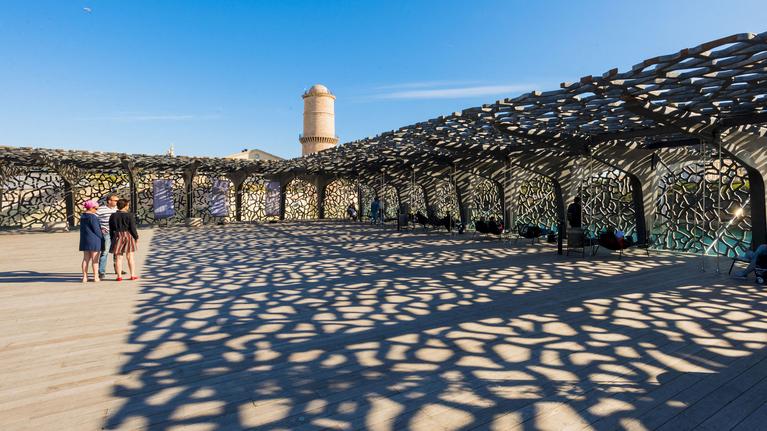 Your home may be home to historical evidence of the current era … To complete its archives, the Mucem, Museum of Civilizations of Europe and the Mediterranean in Marseille, yesterday launched a call for contributions around objects from the confinement.
The Covid-19 pandemic has indeed plunged many countries in the last few months into a completely new situation. Social distancing, confinement, teleworking and home courses: for many, these are habits and daily life that have been completely disrupted.
Create a containment museum
So, what will be the objects that will have marked this period in the future collective memory of the French? A fitness elastic? Headphones for teleconferencing? A yogurt maker? Closed since March 13 after the measures put in place by the government, the Mucem invites everyone to participate by helping it to collect traces of this confinement.
This may be "Objects or documents which for you, symbolize, embody, translate your confined daily life", explains the Marseille establishment on his website. To participate, simply send one or more photographs of the object and a short text to explain the context of its use and justify its entry into the future catalog of the exhibition. Proposals should be sent by email to confinement@mucem.org.
The collection will end on May 31, 2020. The museum indicates that all the proposals received will be studied by the conservation team. If the object is retained, the team will return to its owner at the end of confinement in order to organize his arrival at the museum.
The Vosges archives had the idea of collect testimonies from the inhabitants of the department, in order to "archive for eternity ". In a press release published on March 19, the executive of the departmental council invites each Vosgien to participate: "Anyone can send their testimony (s) to the departmental archives and can thus tell their daily lives: how each person changes their lifestyle, how to successfully comply with state directives, how to do school at home, how telecommute … " The testimonials are to be sent to vosges-archives@vosges.fr in writing, audio or video.
.