JAKARTA, KOMPAS.com – Honda Motor Company Ltd will make additional investment in Indonesia amounting to Rp 5.2 trillion to develop market potential, new products, including factory relocation from India until 2024.
Thus, the company can expand its production activities for cars and components in the country, as well as strengthen new products for export to new potential countries.
This was expressed by the Minister of Industry, Agus Gumiwang Kartasasmita, after a work visit in Japan, Thursday (11/3/2021).
Also read: Add IDR 11.2 trillion investment in Indonesia, Mitsubishi wants to boost exports
Honda Brio exports to the Philippines
"The second meeting (automotive principals in Japan) is Honda. They committed to increase investment until 2024 of around Rp. 5.2 trillion, including in the development of new models in Indonesia," said Agus.
"Honda is committed to expanding production activities in Indonesia. Even today it has made very large exports in terms of autoparts, "said the Minister of Industry, continuing.
It is known, according to data from the Association of Indonesian Automotive Industries (Gaikindo), Honda Indonesia on average ships 3-7 million pieces of domestically produced automotive components per year.
Also read: PPnBM incentives, the national automotive industry is targeted to recover in 2023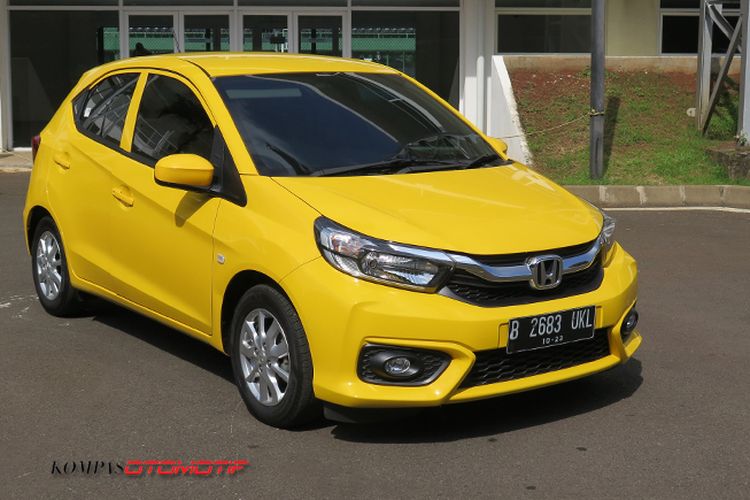 Honda Brio Satya CVT
These components are shipped to Thailand, Malaysia, Vietnam, Japan, Pakistan, Saudi Arabia and 9 other export destination countries. It's just for the export of the car as a whole or completely built-up (CBU) new to two countries, namely Vietnam and the Philippines.
"Through this commitment, Honda plans to strengthen the new model starting in 2022 in order to expand the reach of the export market to 31 countries consisting of North America, Central America, South America, Asia, and Africa," said Agus.
Honda Factory Illustration
Relocation of Indian Factory to Indonesia
Not only that, Agus also said that in the next few years Honda would move its existing factory facilities in India to Indonesia.
However, he did not say with certainty the objectives and long-term plans of the principal's decision.
"There is a (factory relocation plan), later production facilities in India will be moved to Indonesia. Honda is also committed to building a new electric-based model," he said.
Also read: The Minister of Industry also wants to meet Toyota, Honda and Suzuki principals in Japan
To note, Agus along with several Indonesian deligations are currently on a working visit to Japan to fulfill invitations from several giant business actors in order to strengthen bilateral relations.
The visit of the Minister of Industry this time is the first Minister's working visit in the world to have been officially accepted by the Japanese government since the Sakura country established the status State of Emergency.
This shows that Indonesia is a very important bilateral partner for Japan.
.