After the toughest offseason in the history of Houston Astros, the team has finally returned to playing baseball and this is probably welcomed by fans.
Good news, Houston Astros fans. real baseball is back after an offseason that seemed to drag on forever with the constant coverage of the stealing scandal. Now is the time to focus on getting ready for the season and hope to bring back another World Series championship.
Yesterday's game was eliminated after just two game innings, so spring training games for Astros and Nationals officially started today. It started with a few lessons by Washington citizens sharing their spring training facility with the Astros among citizens Ryan Zimmerman and his former manager Dusty Baker.
As for the game, Houston Astros started Framber Valdez on the mound to start the game. Although Valdez only two innings did a great job on the mound on such a short trip.
As with most spring training games, the Houston Astros have used multiple pitchers and young players to give them an experience in a great championship environment. After Washington Nationals' Asdrubal Cabrera gave command to the Nats in the 3rd inning, Houston Astros newcomer Drew Ferguson hired the Astros with a double in the 5th inning, scoring Nick Tanielu.
However, this was all the Houston Astros could offensively collect today. Today Houston Astros has used multiple pitchers, giving up two heats for eight shots, including the winning one for Brandon Synder's Nationals at the 9th inning.
Despite the loss, Houston Astros manager Dusty Baker seemed encouraged by today's kids' game:
The next:
Jared Hughes' is the latest Astros remediation project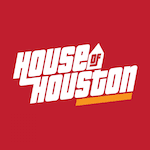 Do you want your voice to be heard? Join the House Of Houston team!
Write for us!
Even if it's just a game with a whole season ahead. I am so happy that we went back to playing baseball. This past offseason was to be the worst for all Astros fans with the scandal stealing the signs and consequences of it. Now is the time to move on and start playing baseball with one of the best formations in the game.
Come on Astros! #ForTheH