"In the morning we were on the bike for an hour with the whole team so that we would not stand completely. After lunch, I reached out and slept a little. And he underwent physiotherapy. Just like every other day on the Tour. I alternate it regularly with massages, "said the 34 – year – old cyclist.
Tests for coronavirus did not disturb the competitors this time. "We completed them on the Sunday before the start of the fifteenth stage, so that we could really rest during Monday and our program was not broken," said Kreuziger.
He made his debut at the Tour de France in 2008 (12th). He gradually added another eight starts: 2009 (8th), 2010 (8th), 2011 (112th), 2013 (5th), 2015 (17th), 2016 (10th), 2017 (24), 2019 ( 16.). And this year he is riding the jubilee tenth Tour. "She is very different from everyone else. Of course, there are few viewers everywhere, "recalls the contrast caused by the coronavirus measures.
"And they also race very sharply. The young are doing very well because they don't need so many racing kilometers, "Kreuziger suggests, lacking fierce battles after a long break caused by the pandemic." I'm trying to fight, but I'm not doing very well. I'm not in optimal condition. , "admits Kreuziger.
After fifteen stages, there is a peloton in the current one hundred and second place with an interval of three hours and twenty-one minutes to the leader Roglič. "I'm mainly trying to help the team," says Kreuziger, whose best partial result is the 44th place in the thirteenth stage. "There is no lighting every day. However, I hope that at least one stage will work for me.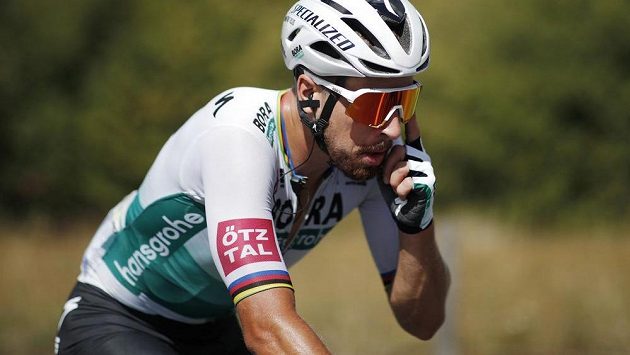 Peter Sagan na trati Tour de France.
Benoit Tessier, Reuters
However, this will not be an easy task. The peloton will now scramble for the mountain giants in the Alps, on the penultimate day of the race it will be the turn of the mountain time trial. "First three difficult mountain stages, then one undulating one, where Sagan will go after the points for the green jersey," he predicts that the peloton will no longer rest. "Like a big final, a very demanding time trial. The main ambition is to complete the Jubilee Tour just like all the previous ones.
.