The December 12 vote, wanted and imposed by the army, is preparing in a climate of increasingly acute political crisis.
Subscribers article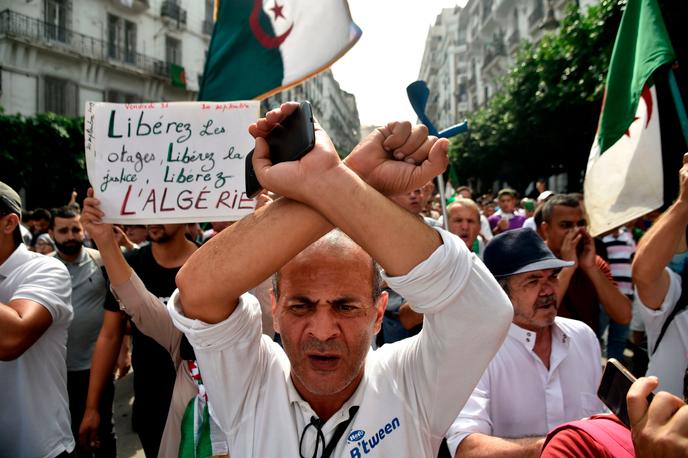 An ungovernable Algeria. And a political crisis without a way out. This is undoubtedly what awaits the future Algerian president if the vote scheduled for December 12 is held in the current climate. The mobilization against the new law on investment in the hydrocarbons sector has just given a taste.
Friday, October 11, then Sunday, and again Tuesday, tens of thousands of protesters took to the streets to conspire the text. Developed in total opacity, its exact content was not known to walkers. What does it matter: the same slogans, hammered for eight months, have sounded – "Thieves", "Sold", "Get out! – with a rage multiplied.
Read also
Algerians in the street against a law on hydrocarbons
For the protesters, all that emanates from the government of Noureddine Bedoui, former Minister of the Interior under Abdelaziz Bouteflika and last prime minister appointed by the former president, is struck with infamy and illegitimacy. The breach of trust between the state and some Algerians is consumed.
Yet this same government is preparing the December 12 election. A vote wanted and imposed by the army that runs the country de facto, but boycotted by almost all opposition, Islamists to Democrats. Which opposition does not grant any credit to an administration with the heavy past of electoral rigging. The casting is thus reduced today to a competition between former ministers of the outgoing president.
Muré in the silence
The absurd formalism of the administration and the authority in charge of the polls, which announce a never seen increase of the inscriptions on the electoral lists, "Especially among the youngest", increases the feeling of discomfort. In Algiers, the town halls are bathed in the torpor of a scorching autumn. In the rest of the country, no image or testimony confirms these allegations.
The two main candidates and two former prime ministers, Ali Benflis, unhappy challenger in 2004 and 2014, and Abdelmadjid Tebboune, are walled in silence: a Facebook post to criticize the hydrocarbons law for one, a single conference of press for each other.
Read also
Two former prime ministers of Bouteflika presidential candidates
"To believe that they do not know what to do. Tebboune may be the candidate of a part of the system, but it does not say that the system really has a candidate. The only thing that matters is that it comes from the seraglio, believes an Algerian observer, fine connoisseur of the regime. The electoral relays of the regime, like the FLN (National Liberation Front) or the UGTA (General Union of Algerian Workers), are dead, swept away by the protest and the offensive of the staff against the networks of Abdelaziz Bouteflika that he accuses to plots against him. It's the unknown. As for Benflis, who thought that a royal road was emerging before him, he took a blow to the head with the candidacy of Tebboune. "