An arrangement was reached Thursday between the prime minister and the tenors of the tories pushing her to the exit. Boris Johnson has confirmed his intention to be a candidate.
Subscribers article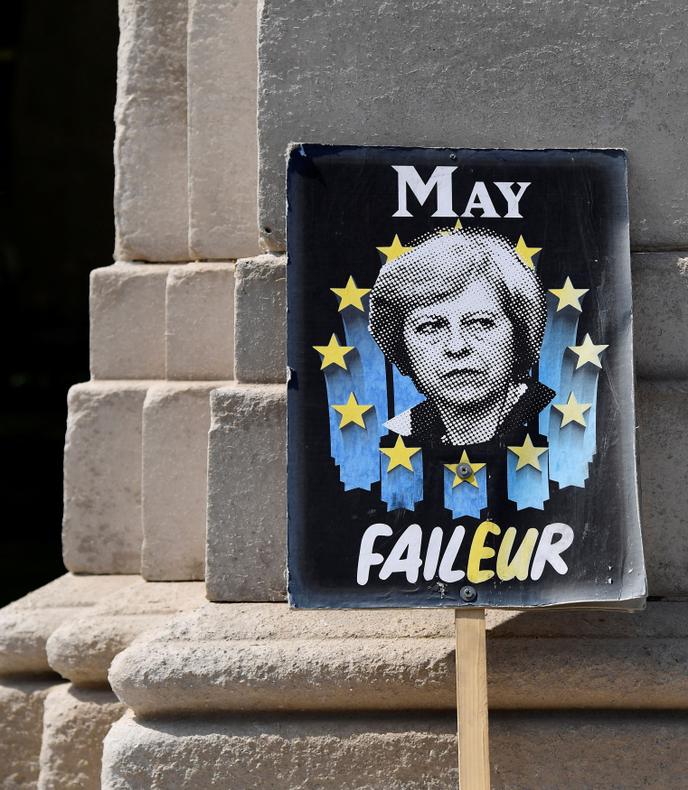 This will be the last salvo of Theresa May. For the fourth time, the British Prime Minister will ask MPs in early June, a vote in favor of the agreement on Brexit it signed in November with the 27 countries of the European Union (EU). It will probably take place on June 7, the day after the ceremonies marking the anniversary of the Allied landings in Normandy.
Then, whatever the outcome of the vote – probably negative – she will bow out or, more precisely, she will make known "A timetable for the election of a new leader of the Conservative Party", in other words, a new prime minister. In the United Kingdom, the party leader who commands a majority in the Commons becomes Prime Minister.
The arrangement, which leads Mme May to sacrifice herself on the altar of Brexit, was concluded Thursday, May 16 during a meeting between the interested party and the tenors of her party. The latter push her towards the exit, feeling the damage caused in the country by the staggering emptiness of political action and the vain attempts of the Prime Minister to gain time.
Many applicants are already in the starting blocks. A few minutes ago, Boris Johnson, who led the pro-Brexit campaign in the 2016 referendum, confirmed his intention to be a candidate for the succession of Mme May. "Of course, I'll go there"he said when asked about his intentions in Manchester at the insurance brokers association congress.
Article reserved for our subscribers

Read also
The unity of the Twenty-Seven against Brexit does not hide the European divisions
This month-long launch of the internal Tory campaign to replace a prime minister unable to bring Brexit to fruition comes in a climate not only of the end of the reign, but of the troubled disintegration of the British political system. Never has the helplessness of elected officials, in a position to make any difference to the decision of voters to leave the EU, appeared so clearly and dramatically.
It is as if the Brexit impasse, a manifestation of English nationalism and a factor of division within the two major parties, permanently paralyzed the executive and fueled the rise of the extreme right. The European elections, "This poll nobody wanted" in the words of a conservative candidate, opening a boulevard to Europophobe tribune Nigel Farage, former leader of the UK Independence Party (UKIP) and founder of the new Brexit Party, crudely reveal the disintegration of the situation.