The fire, which has lasted for more than thirty hours, did not kill, but resulted in the evacuation of four villages on the island. The local governor deplores "an enormous ecological disaster".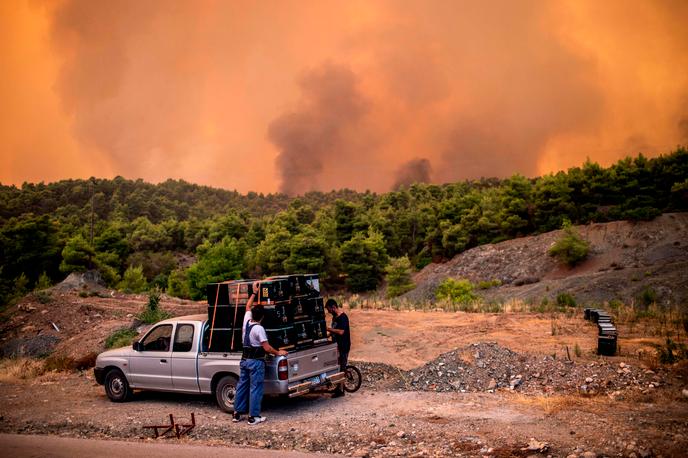 For more than thirty hours he has been ravaging one of the best-preserved shelters of wild fauna and flora in Greece. A fire on the island of Euboea mobilizes Wednesday, August 14 more than 200 Greek firefighters. The disaster, which evolves on a front of 12 km, did not make a victim but resulted in the evacuation of four villages of the island, the second of Greece by its size after Crete, located at a hundred kilometers north-east of Athens.
"It's a huge ecological disaster in a unique pine forest"who had stayed "Intact" until today, regretted the regional governor, Costas Bakoyannis. Under the effect of gusts of wind, the fire, which broke out on the road Tuesday at 3 am (2 hours in Paris), quickly spread to the dense and dry vegetation of the center of the island. , a pine forest classified for its wildlife and wild flora.
Read also
Part of Europe affected by forest fires
"Everything is burned"
The incident caused the evacuation of the villages of Kontodespoti, Macrymalli, Stavros and Platana, in the center of the island, and threatened the city of Psachna during the night. "From Psachna to Kontodespoti and Makrymalli, everything is burned. We are fortunate to have no human victims "A civilian protection officer, Thanassis Karakatzas, told the Greek news agency Athens News Agency (ANA).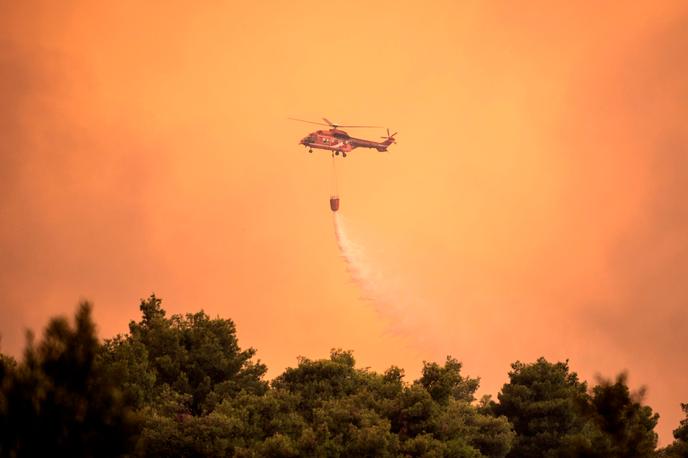 Seventy-five land vehicles, nine helicopters and seven water bombers came to help the 200 or so firefighters mobilized. An Italian water bomber was to lend a hand in the day, before the reinforcement expected in the evening of two planes from Spain and another from Italy. At the request of Greece, the European Union (EU) has mobilized its resources from the rescue mechanism, which is operational in anticipation of forest fires in Europe.
The Greek Minister of Health, Vassilis Kikilias, also welcomed the fact that there were no injuries or respiratory problems requiring hospitalization. As a precaution, three ambulances remained stationed in the area, he tweeted.
Greece, where the thermometer climbed up to 40 ° C, has been hit in recent days by a series of fires. The head of civil protection has put the emergency services at a very high alert level due to the combination of scorching temperatures, high winds and drought.
Read also
With repeated heat waves, fir trees turn red and trees die
React or consult all the contributions