With games like Resogun, Alienation and Nex Machina behind it, Housemarque has a long tradition of making fast-paced and addictive arcade shooters. Their latest twist, Returnal, is nevertheless something quite different: Not only does the game offer a quite different perspective and a significantly higher level of ambition than what the Finns have offered before, but it also has a narrative focus that is completely new to the renowned developers.
Ahead of the launch of the PlayStation 5 game, we spoke with the studio's lead narrator and business developer to learn a little more about the sources of inspiration they have used and why they have such a close relationship with Sony.
READ ALSO: Our review of Returnal »
Something completely new
– As far as I know, I am the first narrative designer Housemarque has ever hired, says Eevi Korhonen when I ask if she is new to the Finnish developer studio.
– I joined in 2018 and was then the first of a total of four people who were on the team that was dedicated to making history in Returnal. The challenge was first and foremost that this was something completely new for Housemarque. Not only is Returnal our first major AAA game in recent times, but the fact that it is a roguelike game also influenced us a lot – it is not necessarily the genre that is easiest to make a story for, she points out.
– But I thought we did a good job, not only by creating an interesting story, but also by creating an environment that helps to tell something. For example, the house sequences – our dedicated historical areas – are very unique in that they are both optional to explore, but also change the point of view from third to first person. This transition, from running around with "SKIN" and weapons, to just being yourself, trapped in this house, creates a slightly "creepy" and more intimate experience.
As someone who has spent the last week playing and reviewing Returnal, I immediately recognize myself in what Korhonen says. It's one thing to be physically attacked around the fierce alien planet Atropos – where I can fight back with beaks, claws and laser weapons – but quite another to enter the front door of the main character Selena's former home and lose all control. The perspective is of course part of this, but the surroundings are also cruelly unpleasantly designed.
– You say that this is optional, but what about players who choose to skip these elements, they will get something sensible out of Returnal?
– We have designed the game so that it adapts to the individual playing styles and interests, so that those who just want exchanges of shots, whipped bosses and aim for high scores, can do so. Most of the story is, as I said, optional to interact with – only a handful of sequences you have to stop by, as in the beginning. Apart from this, sound recordings, alien archives and houses are completely optional, but you will of course get a more rewarding overall experience if you complete everything.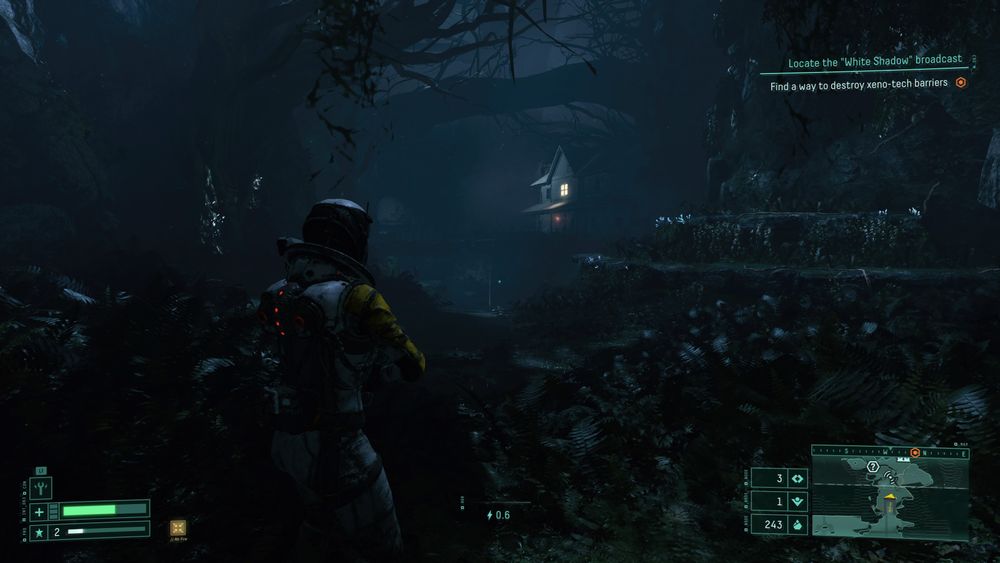 The fear of the unknown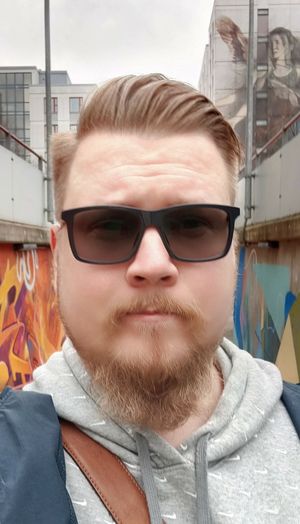 Just hours before the interview, I completed Returnal. I think. I have at least reached the caption, but there are many indications that there is more to do after this as well. When I ask where the road goes next, business developer and marketing manager Mikael Haveri has the following to say:
– We hope that we have made a game where there is always something that piqued your curiosity. This is more than anything else about giving the player ideas and little pushes in the back that might help them put the puzzle pieces together. The second end will provide more information and more points of view to start from, but it is also possible to say you are happy with only the first end.
– I think the third act can also exist as a lure for those who like to do everything in one game. If, for example, you missed something, this is a perfect opportunity to continue playing and get answers to any questions you ask yourself, Korhonen adds.
– Will this third act offer more and perhaps more concrete answers to the mystery and what actually happens to Selene?
– Our starting point for the story was that it should be a bit ambiguous, with room to interpret the action in different ways. We did not want to give an answer with two lines below the answer, but instead let the players use their imagination to decode what happens throughout the game. Giving a single answer does not seem to fit with the mystery, the psychological aspect or the cosmic fear we are trying to create. Definitive answers take something away from the experience – when you do not know what is out there, the whole is a little more frightening, Korhonen emphasizes.
Lovecraft and Beksiński
Horror and horror of various kinds have clearly affected the development of Returnal in many different ways, and when cosmic horror – the horrors of the type HP Lovecraft, Cthulu and other tentacle monsters – are mentioned, I have to dig a little deeper. Korhonen responds to indictment:
– One can recognize cosmic horror in many aspects of Returnal. I think of the "time loop" and the fact that there is no way to escape it, even in death. You are trapped by something bigger than yourself, in a place where time and space break down. The game also offers lots of tentacles and horrible monsters that are composed of different elements.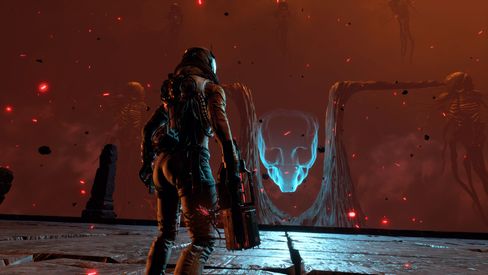 – Our world building is further inspired by a Polish artist named Beksiński. He has a haunting aura that hangs over all his works – he gives you a glimpse into the transition between figures and forms, where you are not sure if what you see is human or not. What exactly is he trying to show us? This is a bit of the idea behind how we want to present Atropos, where we get insight into something that is on the verge of being real … or not, reasons Haveri.
They go on to mention how the game mechanics came about as a strange variation of previous Housemarque games, with elements from both arcade halls and the bullet hell genre. They also admit that they have been following the Dark Souls series and other roguelike games closely in recent times, and that Returnal is a kind of combination of all these ideas.
– We also consumed lots of other material when we were writing the story, with Alien and Prometheus as classic sci-fi; and Edge of Tomorrow and several obscure references, such as the film Triangle from 2009, to explore how other works have played with "time loops" in the past, says Korhonen.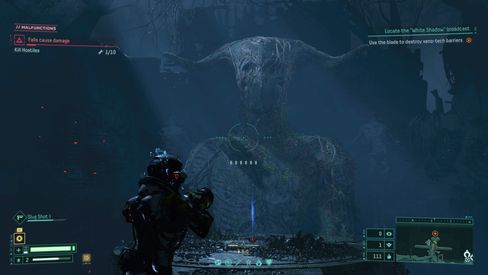 – Silent Hill and NPT have obviously also inspired us somewhat. Many people drew a number of comparisons as soon as they saw the house – it is difficult to avoid these comparisons when making an American house of this type, with a dark corridor and a significant door at the end. It is so iconic, and we therefore decided not to even try to do so much differently – it is not the case that Konami has taken out a patent on white corridors with doors at the end. As far as I know, she laughs.
Full price, but at what price?
Earlier in the interview, I noticed that Returnal was described as a AAA game, but also that this was apparently not Housemarque's first attempt at a big budget game. Accident explains:
– We made two snowboard games around the turn of the millennium, Supreme Snowboarding and Transworld Snowboarding, and these were both full-price games. Most of the games we have made since then have not even been released in physical form, and in many ways that is what defines what AAA is. Our prices have been between ten and twenty euros, which almost automatically places one in the indie category. Returnal is a pretty big step up from there.
– It's funny that you should mention the price. You're probably tired of talking about it, but vIs there a big debate when the final price point was set and you ended up at full price?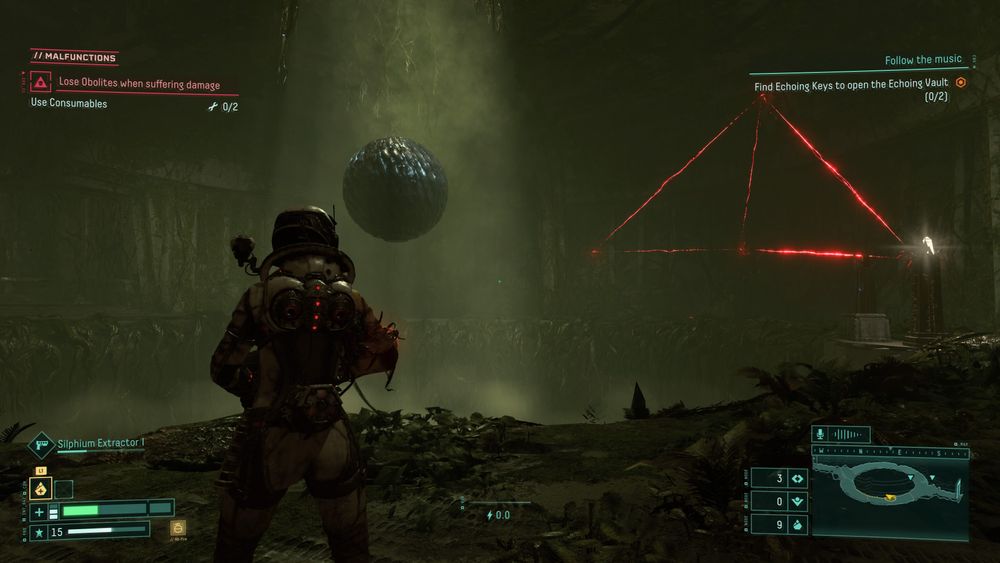 – No, not really. This is something the publisher of the game, Sony, has decided, and it is really the end of that debate. We are constantly independent – we are owned by the founders of the company and some friends and family members – but we have a good partnership with Sony. Now we have released a good number of titles with or in close connection with them, and that is a good indication of where the stand is. Nex Machina was self-published, but even that was console-exclusive on the PlayStation platform, Haveri explains.
– Do you envisage that Returnal will sell well?
– It is hard to say. The gaming industry is very "hit" -based. In the 26 years we have been around, we have not necessarily had any huge "hits", but we are very critically acclaimed, and I hope that some of that praise and our legacy will be able to lead us over to a more "mainstream" audience. We hope more than ever will be able to experience a Housemarque game, and that this in turn is an indication of what can be expected from us also in the time ahead, he concludes.
Returnal is out on PlayStation 5 now. Read our review here »
.