In the wake of the publication of diplomatic cables in which the UK ambassador in Washington describes in very harsh terms the Trump administration, British officials are making amends.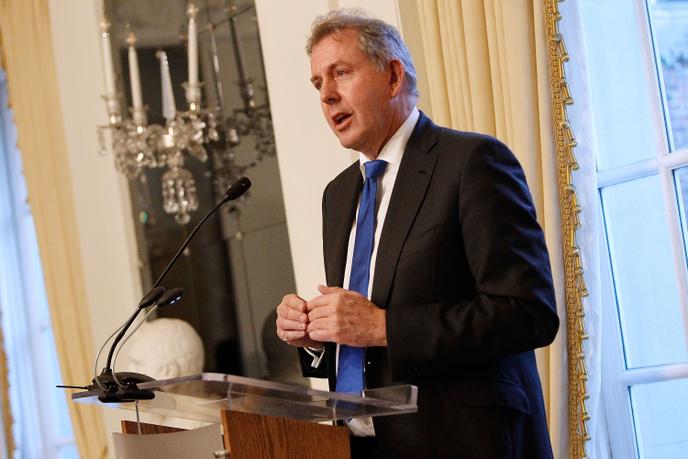 The flight is not the cause of a diplomatic crisis but the incident is embarrassing enough for the British government to confess in outraged regrets. In the political chaos that reigns across the Channel, on the eve of the replacement of outgoing Prime Minister Theresa May and as the date of Brexit, scheduled for the fall, approaches, the leak published by the Mail on Sunday The unwelcome remarks made by the UK ambassador in Washington on the Trump administration in diplomatic cables could not have been worse.
"We have contacted the Trump administration, explaining that for us this leak is unacceptable, told reporters May's spokeswoman. Of course, we can only regret what happened. " In documents published, Ambassador Kim Darroch judges the US administration "Inept" and "Dysfunctional". Visiting Washington, British Trade Minister Liam Fox told the BBC that he was going to apologize to the daughter of US President Ivanka Trump, whom he is scheduled to meet.
Read also
British Ambassador in Washington paints uncompromising portrait of Donald Trump
An open investigation
"Malicious leaks of this nature (…) can really hurt the relationship (between London and Washington), which may have consequences for our security, " he stressed. Great Britain hopes to conclude a trade agreement with the United States after leaving the European Union on 31 October. Asked about Kim Darroch, Donald Trump said: "We are not big fans of this man and he has not served the UK well. (…) I could say things about it but it does not interest me. "
In confidential notes written between 2017 and recent weeks, Darroch indicates that the information circulating on internal struggles in the White House are for the most part in line with reality. He refers to the confusion that has prevailed in the US administration last month after Donald Trump's decision to cancel a military strike against Iran at the last moment. "We do not really think that this administration will become more normal, less dysfunctional, less unpredictable, less divided, less clumsy and less inept diplomatically", wrote the British ambassador.
In London, several government members have disagreed with Kim Darroch. The head of diplomacy, Jeremy Hunt, who could succeed Theresa May at the head of the government at the end of the month, assured not to share the vision of the ambassador but defended the right of the latter to speak frankly . Jeremy Hunt promised that the leakers would be held accountable, stressing that there was no question of harming the "Superb relationship" between the United Kingdom and the United States, which he described as London's closest ally in the world. An investigation was initiated to establish the origin of the leaks.
React or consult all the contributions