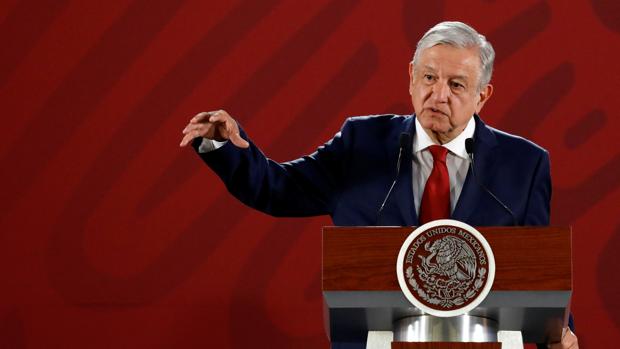 Violence in Mexico reaches levels never seen again. The initial semester of 2019 is officially the most violent first half of the year in the history of Mexico. Between January and June of this year, the country recorded a total of 17,138 murders, 5.21% more than the 16,288 occurred during the same period of 2018, according to official data recently published by the Executive Secretariat of the National Security System Public
With about 33,500 homicides, 2018 closed as the most violent year since the country began collecting this data in 1997. However, this year it is on track to pulverize those figures since every day of 2019 about 95 homicides occur on average, a dramatic trend that demonstrates the hitherto inability of the government of President Andrés Manuel López Obrador to end the high crime. In total, 20,032 murders have been recorded since López Obrador became the president of the Mesoamerican country in December 2018 until June.
The latest figures for June – some 3,080 murders that month – have been published days after López Obrador has created a new armed body with 80,000 troops called the National Guard, in addition to promoting a series of social measures to try to prevent citizens from joining to organized crime gangs.
Although the National Guard is an organization created to end the crisis of violence, the Executive has preferred to use part of its members to curb the flow of emigrants that travel Mexico to the north. Thus, the Mexican government has sent 20,000 National Guard troops to patrol their borders with the United States. and Guatemala.
Annual figures for homicides in Mexico have been progressively increasing since the half of the Sexenio of former President Enrique Peña Nieto (2012-2018). Under this trend in 2016 there were 22,962 homicides, in 2017 some 29,168 and in 2018 the 33,500 previously cited.
Five Mexican cities are among the ten most dangerous in the world. According to a study conducted by the Mexican NGO Seguridad, Justicia y Paz; Tijuana had the dishonorable honor of being in 2018 the most dangerous city with 2,640 homicides and a rate of 138.26 murders per thousand inhabitants. The other four Mexican cities were Acapulco, Victoria, Juárez and Irapuato. . (tagsToTranslate) lopez (t) workshop (t) semester (t) violent (t) mexico