Microsoft Flight Simulator has been available on Xbox since July 27th. At this point, however, the number of players increased on the PC of all things.
the essentials in brief
Since Tuesday you can explore the virtual airspace of the Flight Simulator on the Xbox.
At the same time, the number of PC players is increasing.
The reason is likely to be a new update that brings many changes and optimizations.
Xbox Series X / S game console owners have had new ways to explore the world since Tuesday. Because on July 27th, the Microsoft Flight Simulator appeared for the first time away from the PC.
The Xbox release had good consequences not only for the console itself, but also for the PC: The number of players in Microsoft Flight Simulator increased immediately. The reports «PCGames» based on numbers from Steam.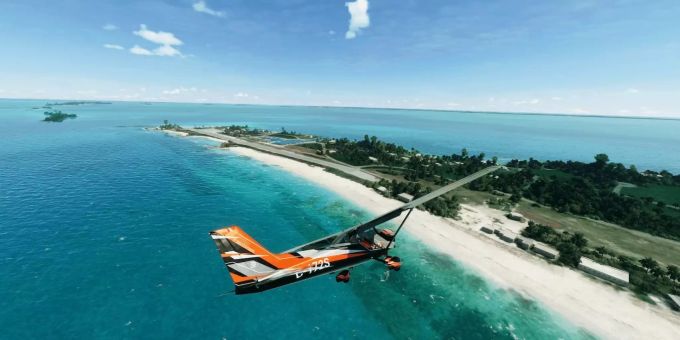 On the one hand, the reason is likely to be the release itself and the attention it has given the flight simulation. An even more important cause comes from the PC version itself.
This has been enriched with an update that on the one hand brings new changes and optimizations to the game.
On the other hand, it has a performance boost. This makes the game more fluid overall – the gaming experience becomes even more authentic and impressive.
More on the subject:
Microsoft
Xbox

---
.