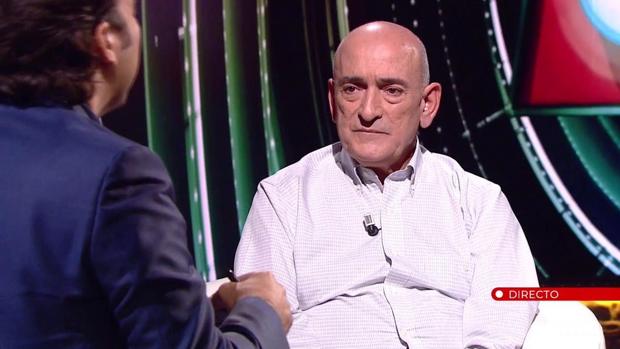 The Alcàsser Case continues to give much to talk about. After the Netflix series that was released this past summer, "Fourth Millennium" has released its fifteenth season analyzing, live, this media case. Among the guests of the night, was the father of Míriam, Fernando García, one of the victims of the crimes.
One of the things Garcia said is that he didn't believe the version the police had given him. "I didn't fit anything, they were putting me in a shoehorn," he told Iker Jiménez. Moreover, he does not believe that his daughter, Miriam, and her friends, Toñi and Desirée, died in the place where they found their lifeless bodies: "The girls did not die in La Romana, they took them already dead there," he said.
The biggest pain she has, along with her daughter's lack, is knowing that the murderer is free and that it is probably never known who committed the heinous crime. «My daughter was killed by someone who did not go out in the public. Today he is on the street, he has not been judged. It has gone unpunished, "he said, doubting that Miguel Ricart and Antonio Ángles were the culprits, since, according to Garcia, they" were two people who had to search to cover a file, "he said in" Fourth Millennium. "
One of the most controversial issues in the Alcàsser Case is that alleged snuff film in which the murder of the three friends would be seen. Fernando García was also asked about it by Iker Jiménez, who did not hesitate to answer. «In the Netflix documentary they asked me many times about the film. I told them the truth. I have not seen its content, but I have seen the tape physically. Nothing else. I don't know what he has, "he said.
In addition, he assured that, although he could, Juan Ignacio Blanco, the criminologist of the Alcàsser Case, advised him not to do so. «Juan Ignacio told me that it was better not to see him:" I will put this tape in a safe place, it will be in a very protected place and it will be our life insurance. I ask you, please, not to I taught her. " And that's it, "Miriam's father continued.
«I received many tapes and this was another one. When it came to light that contained something that was serious was when I asked Juan Ignacio not to see her. And I respected his decision, "he said, confirming that it came to the Interior Ministry.
A tape capable of going around the Alcàsser Case
This film, which is important in the Netflix documentary about the Alcàsser Case, as revealed by Juan Ignacio Blanco, contained, he said, an explicit video in which the bodies of the three friends and "people of social relevance" are seen. However, despite being asked about it, he refused to show the images to the producer of the report, Ramón Campos.
"Would you be willing to show us that tape?" They asked White directly, to which he replied with a "I'll think about it." The most interested person in the world is me. But I have to think about it. However, from that moment on, nothing about Blanco was heard again after being allowed to meditate for a few days.
According to Blanco, the tape was not in his possession, since he had handed it over to the pastor, who denied it. "It's fake," he said in the documentary. She also confirmed that she was seen at Miriam's uncle's house, something that has also been denied. With the missing tape, the only one who knew his location was Blanco, who died this summer after a long illness. .