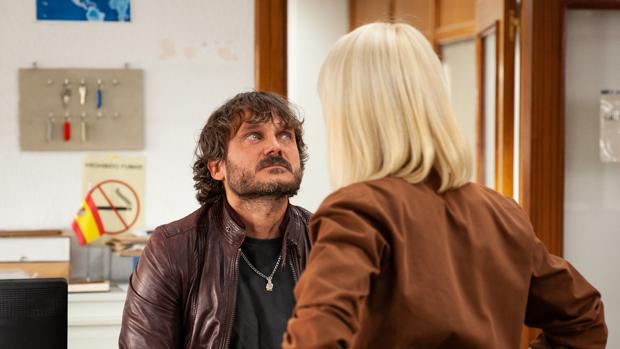 Even without counting websites and platforms, in Spain there are more and more fans to watch series and programs on deferred (up to seven days after the premiere). If in 2017 about 13 million viewers consumed at least one minute of on-demand television per month, in 2019 this figure exceeds 16 million. That is, in just three years, this way of approaching the small screen has grown by 20%, according to a report by the consulting firm Geca. Every day, an average of 3.5 million people tune content on demand. Although this figure is still far from the more than 30 million who see live spaces, it does indicate that viewers increasingly want to be more independent of the opinions of the grill.
As explained by Geca analysts, this trend is explained by three reasons. The first is the change in the habits of the spectators, which will especially affect fiction content. The «progressive delay in the start time of the prime time star content in the main chains» is another reason. It also helps the exponential growth of pay-TV, present in almost 50% of homes. Technological improvements (smart TVs, hard disk decoders, devices to play content on demand and function for the last seven days) make 87% of households have the ability to view content on demand, analysts say.
Regarding the public profile, young people under 45 years old (48% of total a la carte consumption) are residents in large communities (Madrid, Andalusia and Catalonia). In addition, more than half of the consumption on demand is made the same day of the premiere or the day after. The favorite moment of viewers to watch content on demand is the weekend, especially on Sunday. Interestingly, most of these contents are seen in company.
The series, very benefited
Fiction is the queen of consumption on demand, to which we spend an average of 7 minutes per person and day of the 214 we spend in front of the TV: the twenty most watched broadcasts since this type of audience is measured (2015) They are series. In this season, «Malaka» and «I am alive» stand out, growing 20% ​​thanks to the fans to be their own programmer. Special mention deserves "Game of Thrones", whose data are based almost entirely on consumption on demand. In the United States, as published by "Variety", premieres as "Prodigal Son" and veterans such as "Grey's Anatomy" and "911" gain up to 80% of viewers after its premiere.
Viewers of traditional networks are less fond of choosing when to watch their favorite content than DTT or paid. While in the generalists the average growth of series and programs does not exceed 20%, in the thematic areas it represents up to 50% and in those of payment it is clearly majority. . (tagsToTranslate) deferred letter (t)