The Clutch GM41 represents MSI's debut lightweight wireless gaming mouse and is reminiscent of Razer's Viper Ultimate (test) and Glorious' Model O Wireless (test). In terms of price, the clutch is based on the latter, but offers the charging station familiar from Razer's input devices.
High-end mouse in the footsteps of Razer and Glorious
With first-class precision thanks to PixArts PMW-3370, low weight of around 74 grams, good sliding properties thanks to sliding elements made of pure PTFE and wireless connectivity with 2.4 GHz radio, the Clutch GM41 more or less meets all the standard criteria that a Shooter mouse can be provided for fingertip and claw grip players. Meanwhile, standard food is available for the primary buttons: MSI installs Omron's familiar D2FC-FK with a theoretical lifetime of 60 million clicks, which in practice – as is usual with mechanical microswitches – are never achieved. In addition, there are two buttons on the left and one freely assignable button on the bottom.
This is where the potentially greatest advantages of Razer's significantly more expensive Viper Ultimate can be found: On the one hand, it offers opto-mechanical primary buttons and on the other hand, additional buttons on the right. The Model O, on the other hand, offers a comparable layout, but does not have a charging station like those offered by MSI and Razer. After ten minutes of charging, the Clutch GM41 should allow around 9 hours of playtime, while the maximum capacity of 80 hours is reached after 90 minutes of charging. Alternatively, the two-meter-long micro-USB to USB-A cable is also available for charging. Razer offers a comparable cable, while Glorious uses a USB-C port.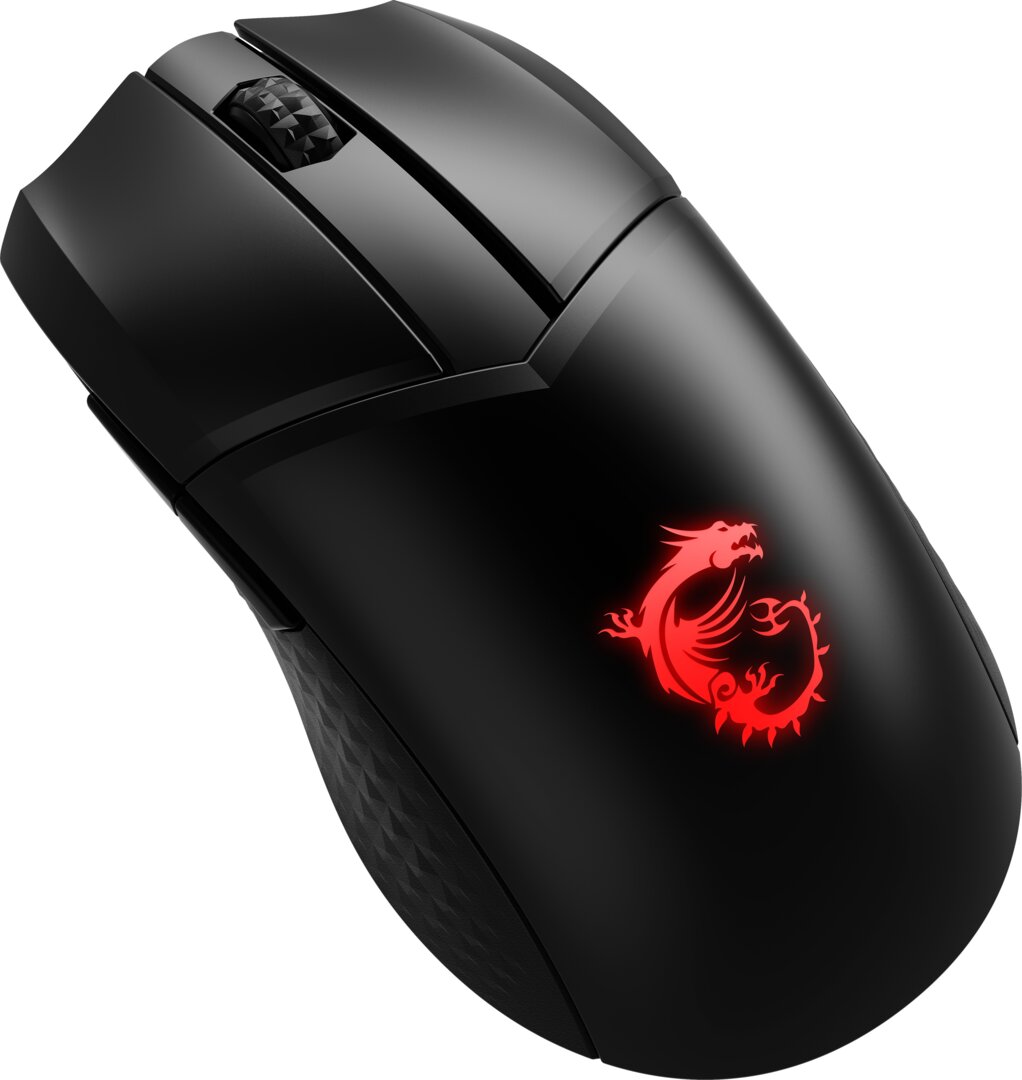 Cheaper than four competitors
Like the Viper Ultimate, the Clutch GM41 Wireless has rubberized flanks on both the left and right sides and single-zone RGB lighting on the back of the mouse. The Model O, which has a perforated hard plastic surface, offers more opulent LED equipment. Further competition can be found in Logitech's G Pro Wireless (test) and the newer, particularly light Logitech G Pro X Superlight (test), but the two input devices are priced higher than Model O or Viper Ultimate. The GM41 Wireless Clutch is now available at a recommended retail price of around 80 euros.